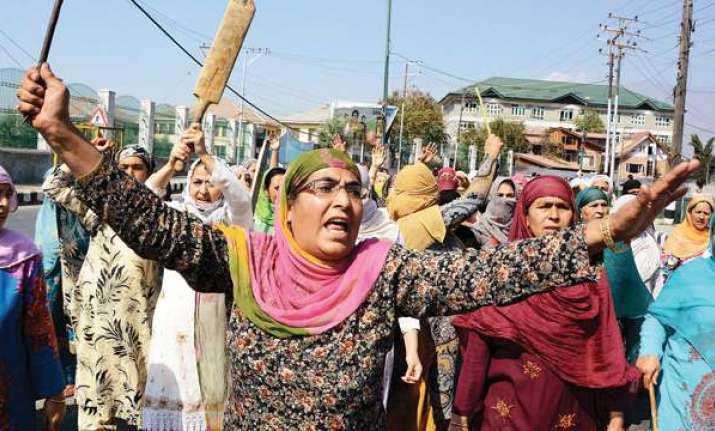 The Joint Resistance Leadership (JRL) of separatists comprising Syed Ali Geelani, Mirwaiz Umar Farooq and Yasin Malik have called for a complete shutdown in Jammu and Kashmir on Saturday against the unabated braid-cutting incidents.
Sources said the trio called for shutdown and appealed to the freedom-loving people to observe civil curfew.
The separatist leaders have appealed to people to hand over suspected braid choppers to mosque committees and not to deal with them directly. They have even blamed the police for its failure to nab the culprits.
There have been over 120 reports of braid chopping in the Kashmir Valley in the last two months, with mobs beating up strangers, tourists and even armymen in plainclothes on suspicion of being braid choppers. On Friday, a mentally challenged person was critically injured as a mob tried to immolate him and run him over with a tractor on suspicion of being a braid chopper in Jammu and Kashmir's Sopore.
Meanwhile, authorities imposed restrictions in parts of Srinagar to prevent separatist-called protests against growing incidents of braid chopping in Jammu and Kashmir. "Restrictions under section 144 of CrPc will remain in force in Khanyar, Rainawari, Nowhatta, MR Gunj, Safa Kadal, Kralkhud and Maisuma. The restrictions have been imposed to maintain law and order in the city," a police officer said.
Shops, public transport, other businesses and educational institutions remained closed in all seven areas placed under restrictions.
Attendance in government offices and educational institutions were also affected due to the prohibitory orders.