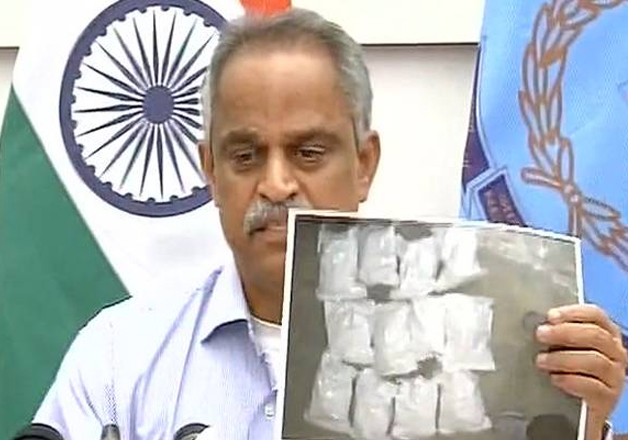 The Directorate of Revenue Intelligence has made its biggest-ever drug seizure of 23,500 kg of methaqualone tablets (Mandrax) worth an estimated Rs 4,700 crore in the international market near Udaipur in Rajasthan.
Said to be the country's biggest drug racket, a DRI official informed that they have also taken Bollywood producer Subhash Dudani in their custody in connection with the case.
During the raid, DRI officers detected a hidden room filled with cartons of banned drug. The total number of tablets are estimated to be about 2 crore in numbers. Mandrax is banned psychotropic substance under Schedule I of the Narcotic Drugs and Psychotropic Substances (NDPS) Act, 1985.
"It is India's biggest drug racket busted by the DRI. I think it should also be the world's biggest, as the seizure is around 23,500 kg. Its international value is estimated between Rs 4,500-Rs 4,700 crore," DRI Director General Jayant Misra said.
Misra informed that the agency conducted a raid following a tip-off.
"DRI's Mumbai zonal unit got the tip off. It was further developed with the help of Border Security Force. A warehouse in Rajasthan's Udaipur city housing the drugs was busted on October 28," he said. 
"In this connection, DRI arrested Bollywood producer Subhash Dudani from Mumbai on October 29," he added.
In last five years, DRI has seized more than 540 kg of heroin and 7,400 kg of ephedrine along with other Narcotics and Psychotropic Substances under the Act.