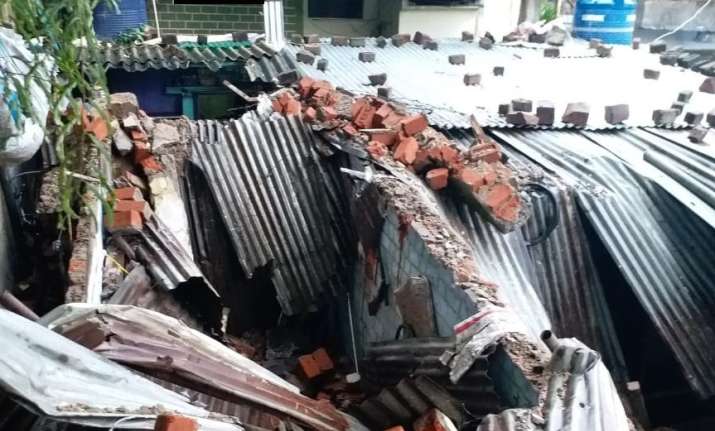 A total of four people died in two separate wall collapse incidents due to heavy rainfall in Bhopal. A woman and two of her children were killed in Kamla Park area of Bhopal after wall of a building collapsed following heavy rains on Monday night.
Authorities arrived at the spot soon after receiving the information about the incident.
In a similar occurrence, a six-year-old was killed in Berasia near Bhopal after a wall collapsed. The incident was reported at around 3 am late on Monday.
Incidents of water logging have also been reported from various parts of the city. Houses in Rambha Nagar area of Bhopal have been water-logged, many people were evacuated to safer places as the situation worsened.
The authorities were also notified of flooding in low-lying areas of the city.
Various routes near Bhopal have been closed following heavy rainfall to avert any possible mishaps.
The Raisen-Bhopal and Bhopal-Sagar routes have been closed after water logging was reported. The Raisen-Vidisha road and the route from Raisen to Sagar have also been shut.
The city is witnessing a flood-like situation after heavy downpour. Normal life has been thrown out of gear with water-logging reported from many parts of the state capital.