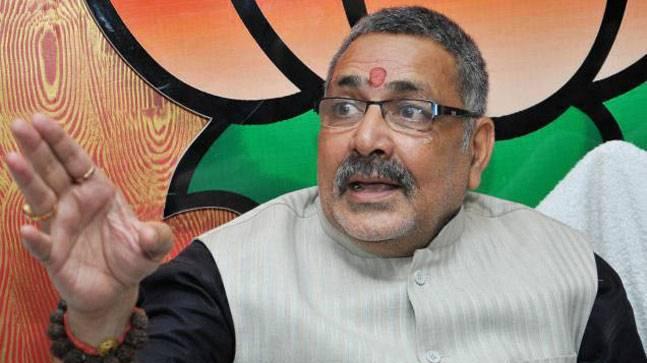 According to election trends, Minister of State for Micro, Small and Medium Enterprises Giriraj Singh was leading by 350901 votes from Bihar's Begusarai, on Thursday. Communist Party of India's (CPI) candidate Kanhaiya Kumar was second and RJD's Tanveer Hasan, third.
Begusarai Lok Sabha constituency
Begusarai is one of the 40 Lok Sabha constituencies in Bihar. The district lies on the northern bank of river Ganga. Begusarai had traditionally been a communist stronghold and was once referred to as the "Leningrad of Bihar".
Key candidates:
Bihar's Begusarai district is the hotbed for the political activities in the Lok Sabha election 2019. The Lok Sabha seat of Begusarai witnessed a triangular contest between Kanhaiya Kumar CPI(M), Giriraj Singh (BJP) and Tanweer Hassan (RJD).
BJP's sitting MP Giriraj Singh seems to be comfortably winning this triangular contest. Former president of Jawaharlal Nehru University (JNU) and CPI candidate Kanhaiya Kumar has turned the battle for Begusarai into a tight race for the other two candidates.
Voter turnout in 2014 Lok Sabha election:
The constituency has seen a 62.32 % voter turnout in the 2019 Lok Sabha election.
The constituency had seen a 60.60 % voter turnout in the 2014 Lok Sabha election.
The constituency had seen a 48.75 % voter turnout in the 2009 Lok Sabha election.
The general election was held in seven phases from 11 April to 19 May 2019 to constitute the 17th Lok Sabha. Counting of votes is underway and the results will be declared by the end of the day.
Legislative Assembly elections in the states of Andhra Pradesh, Arunachal Pradesh, Odisha and Sikkim were also held simultaneously with the general election.