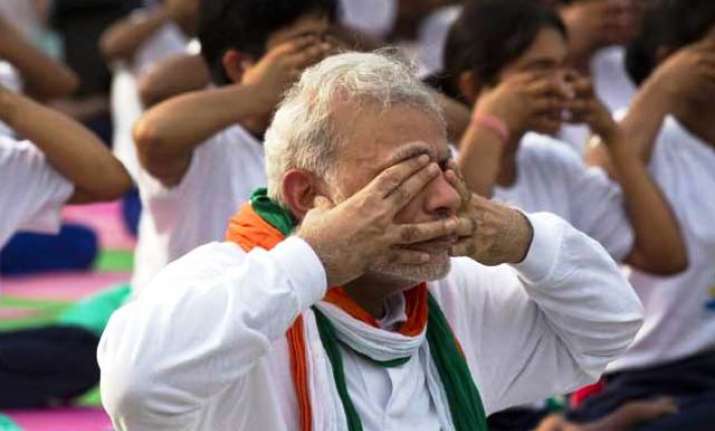 New Delhi: The AYUSH ministry on Saturday expressed "anguish" at the mischievous misinformation being spread in a section of media and social media and termed as "fabricated" a purported RTI reply that had claimed that the central government does not recruit Muslims in the ministry as a policy.
The Ministry condemned the "misreporting" which it claimed was aimed at causing "chasm" between different sections of society and promoting disharmony and mistrust with ulterior motives.
"The Ministry of AYUSH has noted with anguish certain mischievous misinformation being spread in certain section of media and social media quoting a reply to an RTI by mentioning a fabricated draft as Annexure I to that letter, which has never been issued by the Ministry of AYUSH or any of its agencies," the Ministry said in a statement
"The Ministry strongly condemns this piece of misreporting, clearly aimed at causing chasm between different sections of society and promoting disharmony and mistrust with ulterior motives," it added.
The Ministry's response came in response to a series of RTI applications by a journalist who had sought the number of Muslim yoga teachers and trainers hired for foreign assignments during the first World Yoga Day on June 21 last year.
"As per government policy: no Muslim candidate was invited, selected or sent abroad," the reply was quoted as saying.
The ministry Saturday said that an RTI request dated September 17, 2015 was received from Pushp Sharma which sought information about various issues including how many times yoga councils were formulated in last ten years, detail list of each council, name of Yoga council members who got selected, how many Muslim candidates were invited, selected or sent abroad as Yoga trainer, amongst others.
The Ministry said that on receipt of the query, it forwarded this RTI request to its three agencies namely Morarji Desai National Institute of Yoga, Central Council for Research in Yoga and Naturopathy and International Cooperation wing of the Ministry.
"This is a simple forwarding letter under section 6(3) of RTI Act and therefore does not contain any reply to the queries.
"The same forwarding letter of the Ministry has been used by a section of the media in this matter, but with a non-existent, fictitious "ANNEXURE- I", (which has never been issued by the Ministry)," it said.
The Ministry had successfully conducted the first International Day of Yoga on June 21 last year which witnessed the participation of more than 30,000 participants and created Guinness World record.
The Ministry further said that the contents regarding religion based data in the so-called Annexure- I are not only "fabricated but factually incorrect" as well.
"The response of the International Cooperation Section of the Ministry clearly said that invitations were sent to yoga experts and enthusiasts without reference to their religions. Replies sent to the applicant by MDNIY, CCRYN are also enclosed for ready reference. The Ministry is initiating appropriate action in the matter," it said.
Following the controversy, a petition was filed with National Commission of Minorities (NCM), Prime Minister and President by Shehzad Poonawala against "discriminatory" policy adopted by AYUSH Ministry.
Poonawala urged the NCM to direct the government to immediately withdraw this "discriminatory and unreasonable" policy against Muslims which is thoroughly "violative" of the Constitution and should have never been introduced at all.
"NCM should monitor and review periodically the policies of the government to ensure they are not discriminatory against any religious minorities and live up to the slogan of Sabka Saath Sabka Vikas in letter and spirit," Poonawala had said in the petition.
"PM Modi must take cognizance of communal incidents being done by certain elements who have now entered mainstream. It is time to make stringent rules against his kind of communal assault targeting Muslims. The President must advise the government to take necessary corrective measures," Poonwala added.