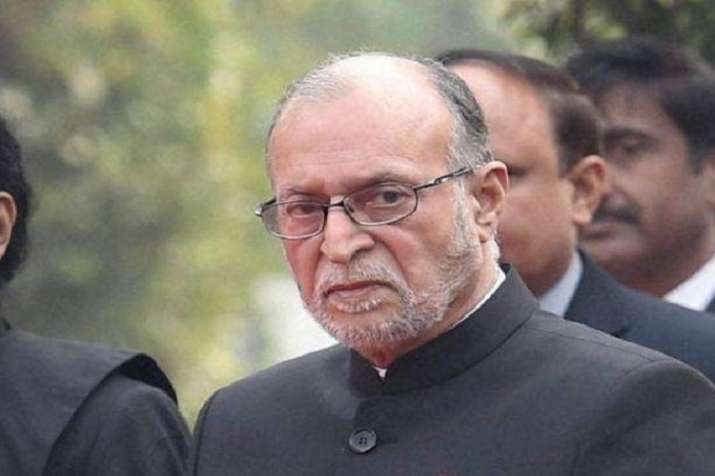 In what could lead to another round of tussle between the Aam Aadmi Party (AAP) government and him, Delhi Lieutenant Governor Anil Baijal on Monday declared as 'invalid' the panel of 14 lawyers appointed by the Arvind Kejriwal government for appearance in cases before Delhi High Court
The panel of lawyers scrapped by L-G Baijal included top lawyers like Indira Jaising, Rebecca Mammen John, Colin Gonsalves and others.
Chief Minister Arvind Kejriwal took to Twitter to vent out his anger over the step and said that the LG should stop abusing his powers. He termed the move as illegal.
"LG does not have the power to reject any govt proposal. Under Constitution, L-G can only express his difference of opinion. This rejection is completely illegal, unconstitutional and without jurisdiction. L-G should follow Constitution," Kejriwal said. 
"All our advisors reject, all our lawyers reject, CCTV reject, doorstep delivery of ration reject. LG Sahib, do something constructive, everything is reject reject reject? (sic)," Kejriwal said in his tweet. 
हमारे सारे advisor reject, सारे वक़ील reject, CCTV reject, doorstep delivery of ration reject. LG साहिब, ज़िंदगी में कुछ construct भी कीजिए, सब कुछ reject, reject and reject? https://t.co/IGLfqHz29u

— Arvind Kejriwal (@ArvindKejriwal) May 21, 2018
In his written communication to Chief Secretary Anshu Prakash last week, L-G's Principal Secretary Vijay Kumar said the orders regarding the panel of lawyers had allegedly been issued without obtaining the approval of the Lt Governor. 
"These (orders) have also not been issued in the manner specified under Section 44 (2) GNCTD Act and have not been authenticated in the manner provided under Section 44 (3) of the said Act...," the statement said.
 
The move may trigger another round of tussle between the Delhi government and the Lt Governor's office, which have been at loggerheads on a range of issues since the AAP came to power. 
(With inputs from PTI)