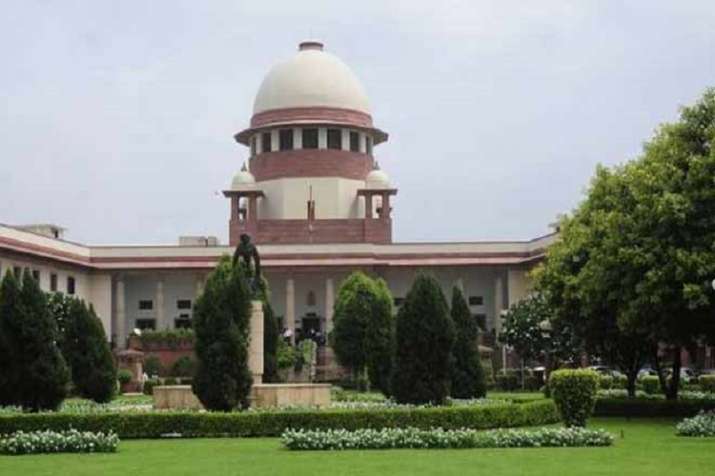 The Supreme Court on Friday deferred hearing till January 19, 2019 over a bunch of petitions challenging the constitutional validity of the contentious Article 35A, which grants special status to Jammu and Kashmir. 
Appearing in behalf of the state administration,  Additional Solicitor-General of India Tushar Mehta told the top court that any decision on Article 35A could lead to deterioration of law and order situation in Jammu and Kashmir where panchayat elections are scheduled to be held soon. "All the security agencies are engaged in the preparation of the local body elections in the state," he told the Supreme Court. 
"Let local body elections finish in a peaceful manner," added attorney General KK Venugopal appearing for Centre.
Petitioners challenging Article 35A objected to ASG Mehta's arguments, however, the three-bench Supreme Court bench turned down their request. 
"You are challenging an order of 1954 now," Chief Justice Dipak Misra said. 
Also Read: What is Article 35A: All you need to know about contentious Constitutional provision
The state government had earlier filed an application before the Registrar of the Supreme Court, informing that it is going to seek adjournment of the hearing of the petition in view of the "ongoing preparations for the upcoming Panchayat and urban local body and municipal elections in the state".
Protests have been held across the length and breadth of Kashmir over the past few days with mainstream parties like the National Conference and PDP also holding rallies in support of continuing Article 35A. 
Article 35A, which was incorporated in the Constitution by a 1954 Presidential Order, accords special rights and privileges to the citizens of Jammu and Kashmir and denies property rights to a woman who marries a person from outside the state.
The provision, which leads to such women from the state forfeiting their rights over property, also applies to their heirs.
WATCH: Hearing over Article 35A deferred till January 19 by Supreme Court