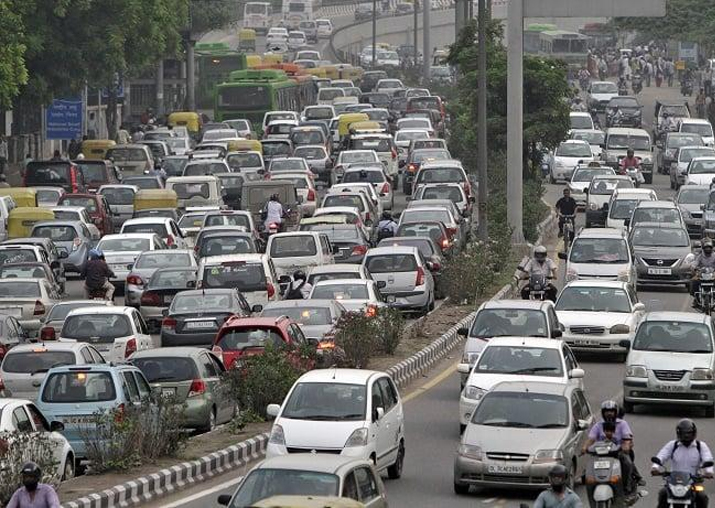 Amid severe air pollution in Delhi-NCR and northern India, the central government has advanced the deadline to implement the Bharat Stage-VI emission norm by two years. The decision will now come into effect from April 1 next year against the earlier deadline of April 1, 2020.
"Taking into account the serious pollution levels in Delhi and adjoining areas, Petroleum Ministry in consultation with public oil marketing companies has decided for preponement of BS-VI grade auto fuels in NCT of Delhi w.e.f 01.04.2018 instead of 01.04.2020. OMCs have also been asked to examine the possibility of introduction of BS-VI auto fuels in the whole of NCR area w.e.f 01.04.2019," the Oil Ministry said in a statement.
"This measure is expected to help mitigate the problem of air pollution in NCT of Delhi and surrounding areas," it added.
The BS-VI emission norms are said to be among the best in the world. Delhi-NCR is country's largest market for automobiles. 
This is the second instance when roll out of such norms has been advanced by the government. 
The government's latest decision raises concerns about ability of automakers to be ready in time with the BS-VI technologies for the national capital.
Earlier in May, Automobile manufacturers had told the Supreme Court that it would be difficult to start making BS-VI compliant vehicles from 2019 to meet the April 1, 2020 deadline .
The manufacturers had told the court that as per report of the Environment Pollution Control Authority (EPCA), they have to start the conversion of their vehicles into BS-VI from 2019 so that it could be sold from April 1, 2020, but said that there were technological issues in it.
In March, the apex court had banned sale and registration of vehicles which were not BS-IV compliant.
According to a study, pollution caused over 9 million deaths worldwide in 2015 - accounting for 16 per cent of the deaths worldwide. The study had claimed that India had the world's highest number of deaths due to air, water and other forms of pollution in 2015. Pollution killed as many as 2.5 million people in India, highlighting that pollution disproportionately affects the poor.