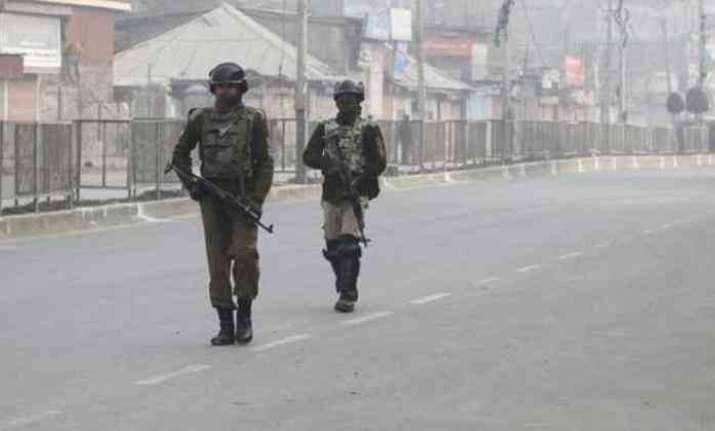 One civilian was killed and several others injured today in the encounter in south Kashmir's Pulwama where Lashkar-e-Taiba's (LeT) top commander Abu Dujana and his accomplice Arif Dar were killed. 
The deceased civilian was identified as Firdaus Khan, a resident of Begham Bagh. He had suffered five arm injuries and was declared 'dead on arrival' at Pulwama district hospital. 
At least six other persons were injured in security forces' action against violent protestors near the encounter site.  

"It was a clean operation. However, there was one civilian casualty of Firdaus Khan of Begham Bagh, 5-6 pellet injuries and two bullet injuries," said Kashmir zone IGP Munir Khan. 
Khan further said that despite several warnings, "people on behest of terrorists tend to come in between encounter. This is how they get killed or injured". 
A police official said that over 100 "miscreants" started pelting stones at security forces involved in the anti-militancy operation in Hakripora area of Pulwama. 
He said the security forces used tear smoke shells, pellets and fired few live rounds to disperse the stone-pelting protestors. 

As the security forces were retreating from the encounter site, some youth started pelting stones at them near district hospital Pulwama. 
The security forces responded by opening fire, resulting in injuries to two persons including a nurse working inside the hospital, the official said. 
He said two other persons were brought to the hospital in an injured condition but it was not clear where they suffered the injuries.
Reports of protests have been received from several parts of south Kashmir and from some parts of the city as well. 
Meanwhile, mobile internet services were suspended across the Valley as a precautionary measure to prevent miscreants from indulging in unnecessary propaganda in the wake of Dujana's killing. 
A police official said the facility has been suspended across all service providers and platforms like 2G, 3G and 4G. Although broadband Internet services on landlines were functional, the speed has been choked to prevent uploading of videos and large images.
Schools and colleges were also closed across Kashmir as a precautionary measure today.