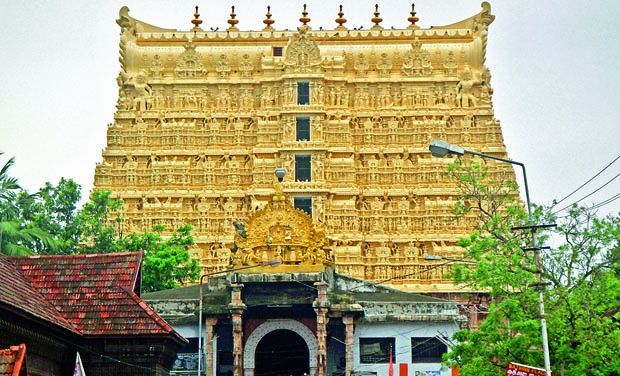 Gold worth Rs 186 crores  has mysteriously gone missing from Kerala's famous Sree Padmanabha swamy temple, revealed a special audit report submitted to the Supreme Court  by a committee headed by former Comptroller and Auditor general Vindo Rai.
The 1000 page  report states that there was a loss of 263 kg gold on the name of purification and gold worth 186 crore in the form of 769 gold pots were not traceable.
The report also said 30 per cent of the gold sent for melting and purification was lost.
It said that if 822 gold pots were melted to meet the requirements of gold for ornamental works, there should have been at least 1,166 gold pots left.But the report said gold pots featuring serial numbers till only 397 could be found, reported The Hindu.
Gold worth Rs 2.50 crore was lost because of change in ratio adopted for purification. Moreover, the residual quantity of gold was not recovered from the contractor which lead to a loss of Rs 59 lakhs," The New Indian Express quoted sources as saying.
"There was a lack of transparency in Kanikka counting. Gold and silver worth Rs 14.18 lakh had not been entered in the Nadavarav register, which is illegal," as per the report.
A Bench led by Chief Justice of India T.S. Thakur is scheduled to shortly hear Mr. Rai, who said the disappearance of the gold pots weighing 776 kg needed a "detailed probe."
Rai in his report has recommended to constitute a committee to oversee irregularities in the temple.
In 2015, the Supreme Court had asked Rai to do an audit of the temple and submit its report.
The Padmanabha swamy temple hogged national headlines in July 2011 after an apex court committee stumbled upon six vaults in the temple and with just vault B left to be opened, the treasure that has been found in the other five vaults have been estimated to be valued more than Rs. 100,000 crore.