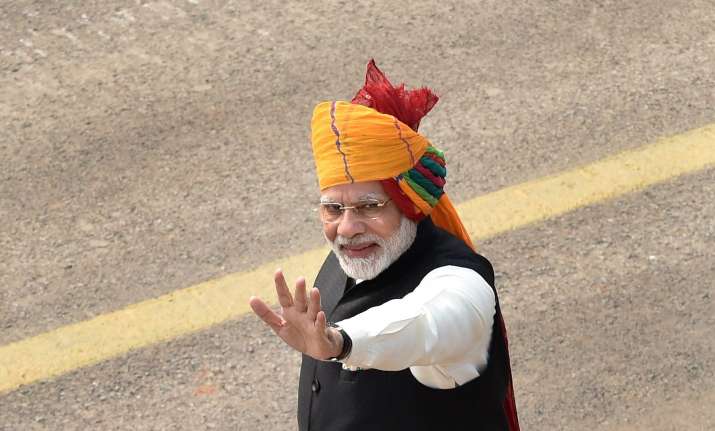 Amid cheers and chants of "Modi, Modi", the prime minister on Friday walked a few paces along the Rajpath to greet the people after the Republic Day parade.
Sporting a saffron, red and green coloured 'safa', PM Modi waved at the crowd enthusiastically as he walked on the Rajpath with his security personnel trying to keep pace with him and his motorcade following. 
The prime minister greeted people seated on both sides of Rajpath soon after President Ram Nath Kovind and the leaders of 10 Asean countries had left the venue.
This is not the first time that Modi went past the security cover to greet audience. 
Last year, after his Independence Day speech at the Red Fort, Modi moved out of his security cordon to shake hands with children.