Follow us on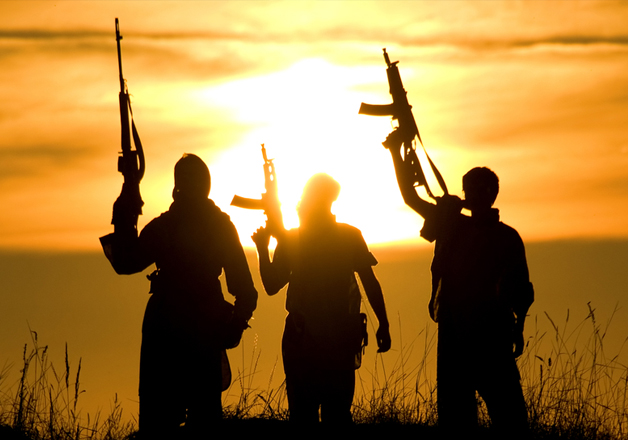 The spurt in infiltration attempts from Pakistan into India has been met with a strong response from Indian security forces, resulting in the killing of 79 terrorists in Jammu and Kashmir till June 30 this year, the Ministry of Home Affairs informed the Parliament today.
Replying to a question in the Rajya Sabha on the steps being taken by government to check terrorist attacks, MoS for Home Hansraj Ahir said that the security situation is monitored and reviewed regularly at all levels and security agencies work in close coordination to thwart the nefarious designs of Pakistan sponsored terrorists.
Militant groups based in Pakistan have intensified their efforts to radicalise youths, who are targeting security forces and giving it a shape of civil resistance, he said.
The minister said there were 125 terrorist incidents in the first six months of 2016 in comparison to 76 in the corresponding period of last year.
Altogether, 390 incidents of stone pelting took place in Kashmir till June 2016 in comparison to 224 in the corresponding period of 2015. There were 40 fresh recruitment of terrorists in J&K in the said period in comparison to 34 in June last year.
The government is also taking all necessary measures to counter the incipient threat posed by the ISIS, he said.
India TV brings to you a list of 15 steps taken by the government to stop terror attacks on Indian oil:
1. There exists a close and effective coordination between intelligence and security agencies at the Centre and the states level.
2. The Intelligence and Security agencies maintain a close watch to identify potential ISIS recruits and take further action, if necessary.
3. To deal with the internal security challenges, government has augmented the strength of Central Armed Police Forces.
4. In order to assess the threat posed by ISIS, meetings have been held by the MHA with all the central agencies and the state governments on August 1 last year and January 16 this year.
5. Also, NGS hubs have been set up in Chennai, Kolkata, Mumbai and Hyderabad.
6. Empowerment of DG, NSG to requisition aircraft for movement of NSG personnel in the event of any emergency.
7. The government has imposed tighter controls to prevent increased immigration.
8. The government has ordered effective border management through round the clock surveillance & patrolling on the border areas.
9. Observation posts have been established. Border fencing, flood lighting, deployment of modern and hi-tech surveillance equipment are among other measures taken by the Centre.
10. Intelligence setup has been upgraded.
11. Coastal security has been strengthened.
12. Amendments to the Unlawful Activities (Prevention) Act, 1967 in 2008 and 2012 have been done to strengthen the punitive measures to combat terrorism.
13. Government has established the National Intelligence Grid (NATGRID) with an intention to link data bases for collecting actionable intelligence to combat terrorism and internal security threats.
14. Amendments to the Prevention of Money Laundering Act in 2009 to inter alia, include certain offences under the Unlawful Activities (Prevention) Act, as predicate offence.
15. Raising of the issues of Cross-Border Terrorism in all its manifestations including its financing in various multi-lateral and bilateral fora as part of India's zero tolerance policy towards terrorism.