Follow us on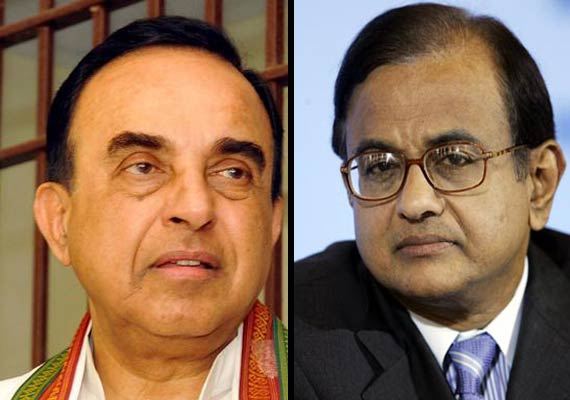 Chennai, Jun 22: Janata Party president Subramanian Swamy on Wednesday alleged that Finance Minister Pranab Mukherjee's office in North Block was bugged on orders from Home Minister P Chidambaram obviously on direction from above, even as Mukherjee termed the news report as "bogus"..
Swamy demanded an inquiry into the case of  alleged bugging of the offices of finance minister Pranab Mukherjee and his aides in North Block in New Delhi.
Calling the episode as "genuine", he told a press conference that "dismissing it as chewing gum is rubbish as    intelligence agencies and spies use chewing gum to mount microphone or small cameras on them."
"The Prime Minister should constitute an inquiry committee into this," he said.
Swamy criticised home minister P Chidambaram for his alleged role in the pricing of 2G spectrum.
On the Jan Lokpal bill, over which the government and social activist Anna Hazare-led civil society are at loggerheads, he said the Prime Minister can be prosecuted under present provisions of Prevention of Corruption Act after obtaining sanction.
"Therefore, Hazare should not waste time on arguing over the PM's office being brought under the Lokpal ambit."
"It is a red herring, a waste of time. Rather they should focus on an independent public prosecutor who could order agencies to probe (corruption issues)," he said.