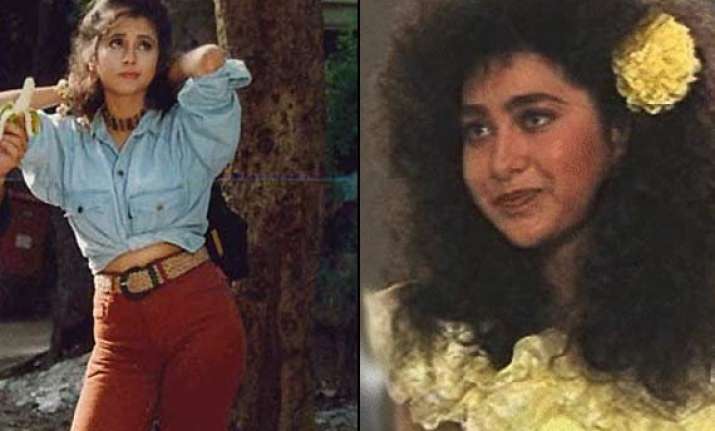 90's was an era that witnessed some huge life changing moments for one and all.
While many look back at this era for inception of computers, jeans, pop stars etc, we let have a tour of Bollwyood's very own fond memories of 90's.
From those nadeem-shravan songs to Indi-pop albums, Bollywood love sagas to (secretly) imbibing tunes and entire movie plots from Hollywood, we can just never forget this time.
And those bright coloured dresses, overly-weird hairdos, Bollywood had it's own style that rule over their entire nation.
Take a look....
Hairstyle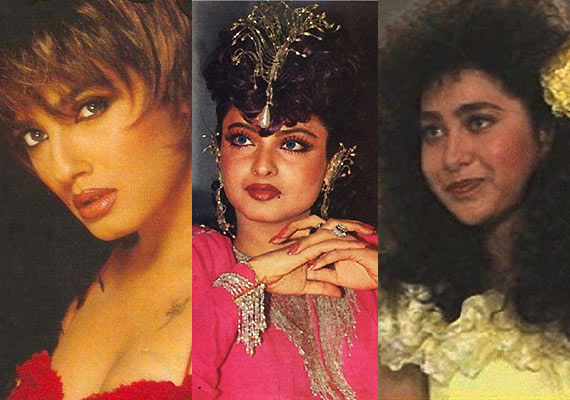 No wonder, why Rekha is still called a diva, as she had what it called 'guts' to flaunt and ovrly done head gear with such poise.
Even Karisma's messed up curls & Raveena's bob cut were a huge hit in colleges!
Costume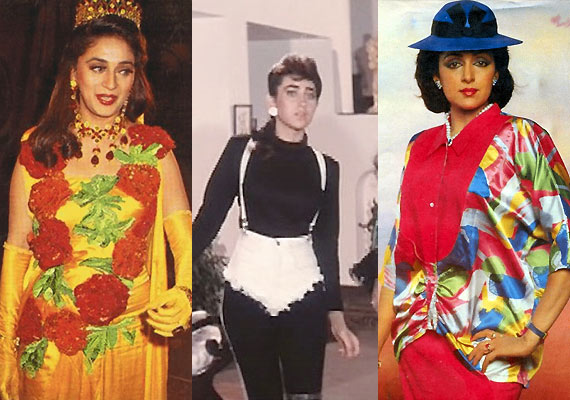 In this early 90's India had it's own superwoman 'Karisma Kapoor', who bravely flaunted those lacy dungarees (we still wonder why???) over that head-to-toe black costume.
And who on earth told Madhuri that it was cool to put-on those veggies all over a dress to mark her stance on turning vegetarian (She could have just said no to 'non-veg' cuisines!).
For Hema Malini, we just wonder it turns out to be a dream that never happened!
Going shirtless!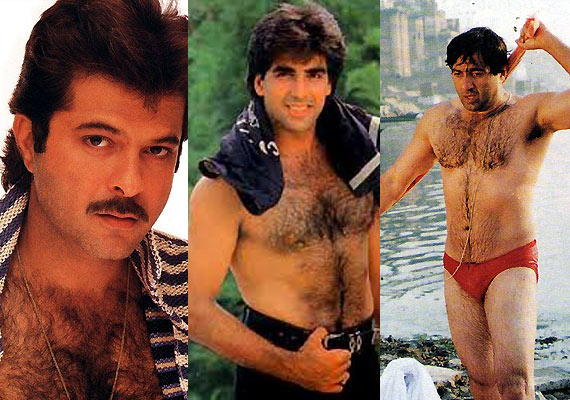 Why.....why.....oh god why???
....
....
....
And we rest our case here!
Denims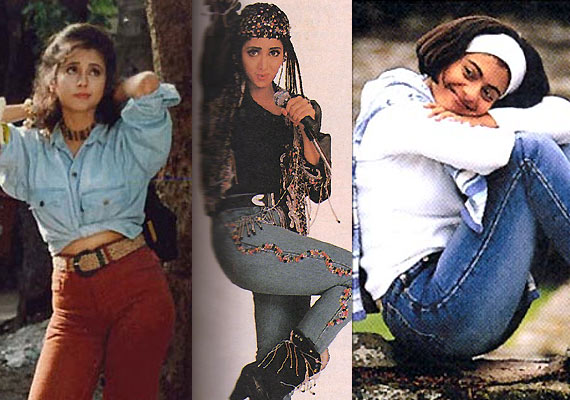 Wearing high-waisted denims with shiny belts was quite a rage in the B-town as well as Bollywood fans all around.
Be it donning a double-denim or pairing up calf-length boots & sneakers were a common thing for every college girl out there!
And how can we forget those towel head-bands!
Shades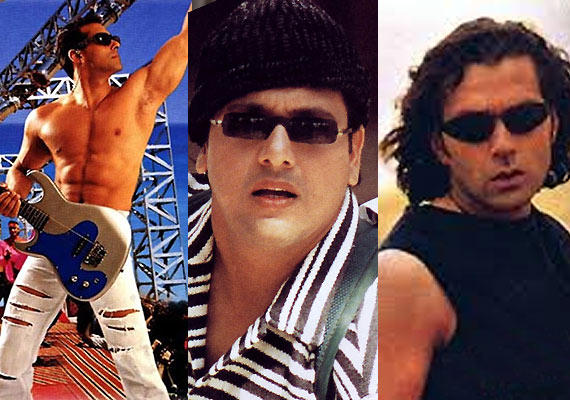 A time came when every ardent fan of Salman Khan, even choose to sleep with their shades on.
And with this came Govinda & Bobby Deol fans following behind, donning them even inside dark rooms!
Dungarees!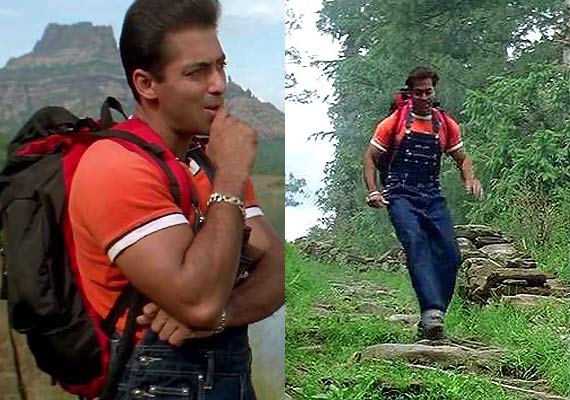 Only Salman (could & had) managed to make dungarees a huge hit amid Indian males..!
Accessories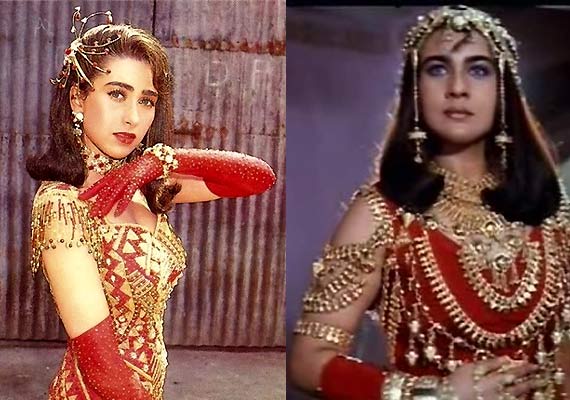 This is was the last time so much of real (we hope so!) gold was ever watched on-screen!
Sarees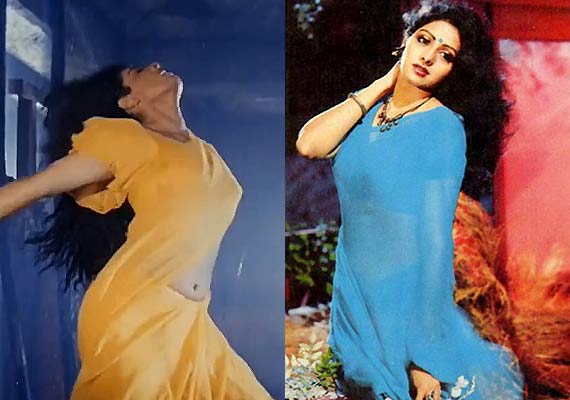 Remember 'tip-tip barsa paani' & 'Kaate nhi Kat Te' fron the mid-90s made plain chiffon sarees a huge sell-out throughout every saree shop across India!