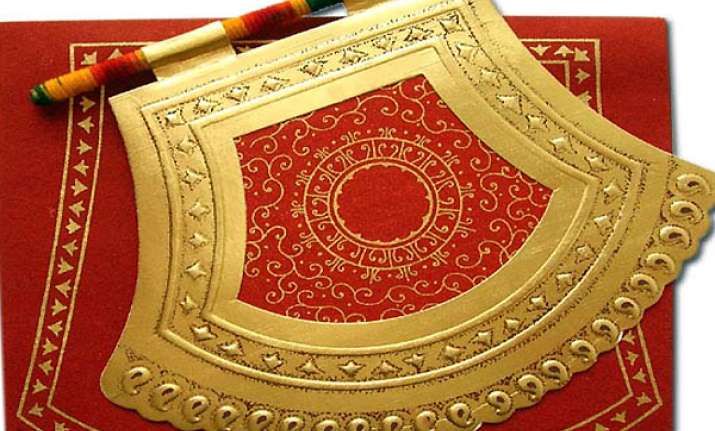 New Delhi: If you can't afford high-end designer cards, fret not! Shopkeepers in the capital's favourite wedding cards destination of Chawri Bazar in old Delhi have affordable options.
Whether it is paper or colour or size, everything can be customised without shelling out big bucks.
Designs inspired by gods and goddesses are common on Indian wedding cards.