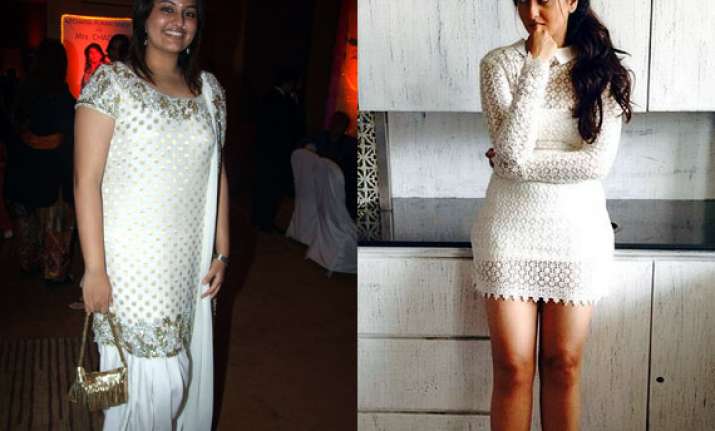 Weighing 90 kgs at the time of her early 20's, the doe-eyed beauty never would have thought of becoming Bollywood's leading lady, but a jolt from her mentor led her to shed 30 kgs in just 2 years.
Unlike her contemporaries Sonakshi was neither blessed with 'good genes' nor was she a fitness freak. Brought up along with twin brothers, Sonakshi had always enjoyed being pampered.
Her love for food and sedentary lifestyle was excused by all in her family but one, her mother Poonam Sinha who alike every mother of a young girl was worried of her daughter's ignorance towards herself.
Take a look at her pics...