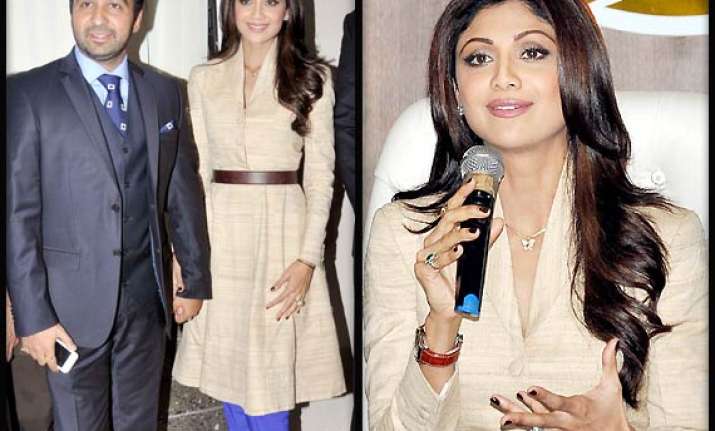 Shilpa Shetty seems to have found solace in continuing with her series of committed fashion blunders on red carpet and events.
Touted as one of the Bollywood's sexiest mums, Shilpa Shetty has yet again failed to impress the fashion police.
Multi-faceted Shilpa is an actor-turned-fitness expert-turned businesswoman, who has now forayed into the jewellery business with her own firm.
The actor accompanied by husband Raj Kundra looked a total disaster at the Satyug Gold jewellery line launch.
She turned up dressed in a beige khaki collared kurta with a leather belt accentuating her trim waistline. Until now she looked impressive but as soon we laid eyes to more of her attire we were short of breath.
Shilpa paired up a loud purple silk pants beneath her khaki kurta and to top them all, matched her her look with dull grey strappy footwears.
OMG! Shilpa what were you even thinking? The look was a total disaster and Shilpa disappointed us to the core.
Check out her pics...