Follow us on With Prime Minister Narendra Modi all set to mark the first anniversary of BJP government by addressing a rally in Mathura, the city has drawn a lot of attention. READ: Live updates of PM Narendra Modi's rally
The city is already famous for being a birthplace of Lord Krishna and is considered holy by the Hindus.
Here we are listing 5 such places which are worth a visit in Mathura and which makes it a heritage city –
Shri Krishna Janmbhoomi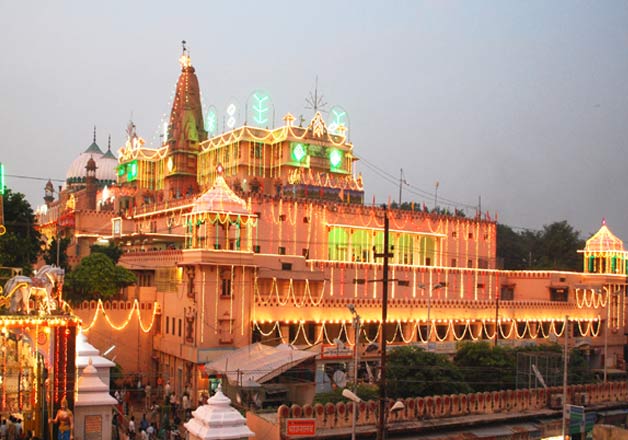 Shri Krishna Janmbhoomi is the main tourist attraction of Mathura. It holds a great religious significance. It is believed that Lord Krishna was born to Devaki and Vasudev at this place only where the temple is situated. The articles obtained from the excavation of the place stand testimony to that.
Built in 1814, the temple is situated in the heart of the city. The architecturally interesting temple is located in the eastern part, close to Yamuna River.
Lakhs of devotees throng the place during Janmashtami. Currently, the temple is being managed by the followers of the Vallabhacharya sect.
Mathura Museum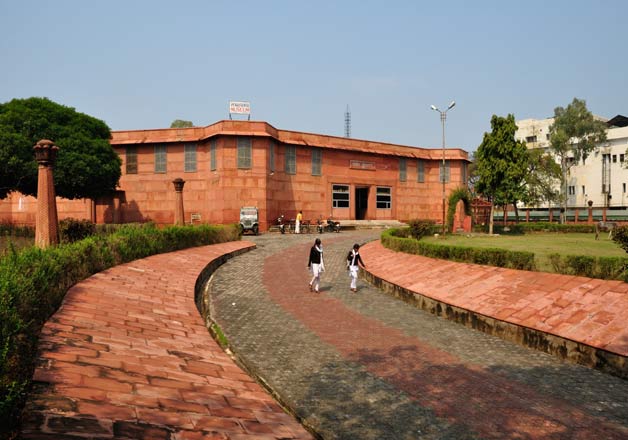 Mathura Museum also known as Government Museum is one most-visited tourist place of Mathura. Founded in 1874 by Sir FS Growse; the Museum houses sculptures, artefacts pottery, paintings and coins from in and around Mathura.
It is also famous for the ancient sculptures of the Mathura School dating from 3rd century to 12th century AD. This was the time of Kushan and Gupta Empire.
The Museum was earlier known as Curzon Museum of Archaeology. It is the best podium for those who want to do research work in the field of art.
Gita Mandir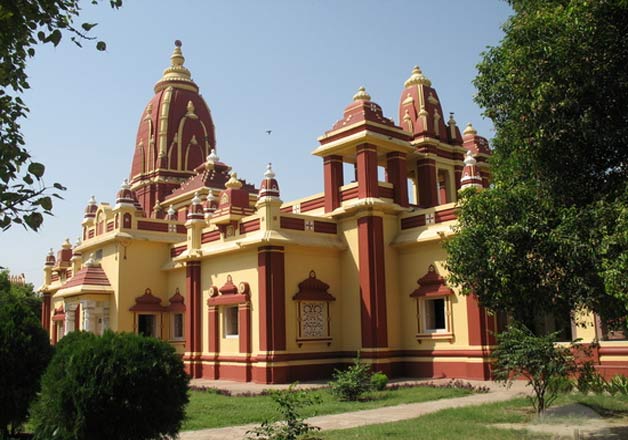 Gita Mandir or Birla Mandir is one popular tourist spot of Mathura. The temple was built by the famous industrialist Birla.
Entire Bhagvad Gita – the famous scripture of Hindus – is inscribed and illustrated on the walls of the temple. It also carries a beautiful image of Lord Krishna in the sanctum. There is also a Gita Stambh in the temple.
Though it is located on the outskirts of Mathura but it is still one of the most visited tourist spots of the city.
Jama Masjid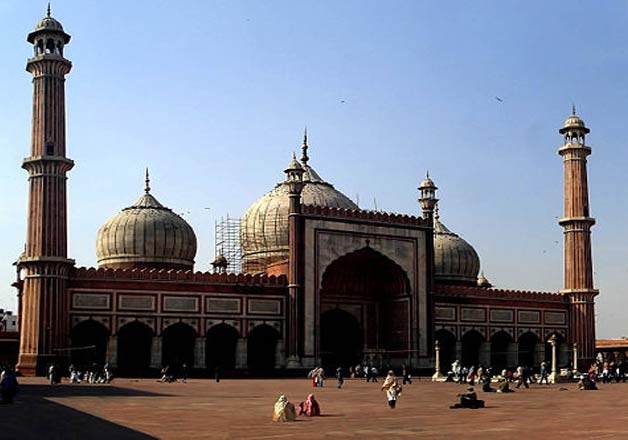 Situated adjacent to the Janmabhoomi temple complex, Jama Masjid stands eloquently with its intricately decorated four minarets. It is a religious place of Muslims and is widely visited throughout the year.
The spellbinding structure was constructed in 1661 by Nabir Khan, the then Governor of Aurangzeb.
The mosaic plastering of the lofty structures still hold a lot of vibrancy and charm.
Vishram Ghat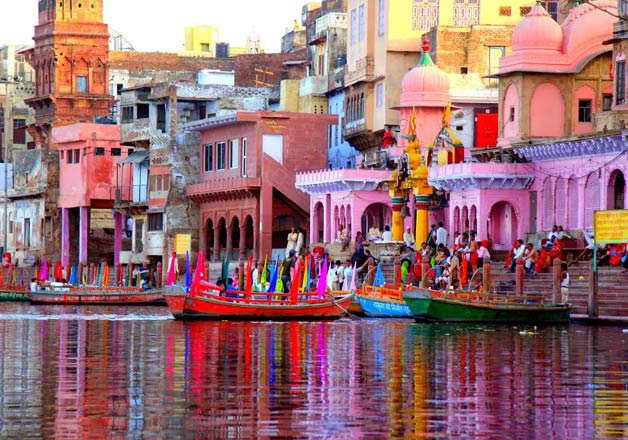 Out of the 25 ghats in the city of Mathura, Vishram Ghat is considered to be the most important. It is a bath and worship place on the banks of river Yamuna. It is believed that Lord Krishna, after killing Kansa rested on this Ghat.
The traditional parikrama of all the holy spots in Mathura begins and ends at Vishram Ghat only.
The ghat is surrounded by beautiful temples all around. The main attraction of the ghat is the Aarti that happens every evening. Thousands of small oil lamps can be seen gliding on the river at that time; creating a spectacular sight.