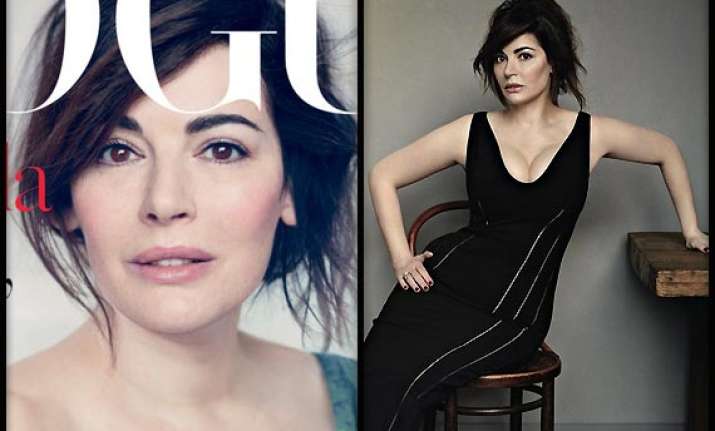 London: Star chef Nigella Lawson, who has been a long contributing editor to the British Vogue magazine, has appeared on the cover of the April issue of the fashion bible.
Her first cookery column in the magazine was printed in 1995.
Lawson fears being photographed without makeup and she hates being talked about as far as her looks and figure are concerned. But just three months after admitting that she was consuming cocaine, she has fearlessly posed for the British Vogue with minimal make-­up, reports mirror.co.uk.
In her sultry cover shot, she gazes into the lens wearing a green ­off-shoulder dress with a bejewelled belt.
In the inside of the magazine, she looks calm and at ease in some of her photographs and glamorous enough despite minimal make-­up. The 54-year-old shows off her hourglass figure in a plunging black dress.
In the interview, she has spoken about her future career, saying that she would love to do more than writing books and would want to explore things in a professional way.
There is a lot more that fascinates her besides writing about food.