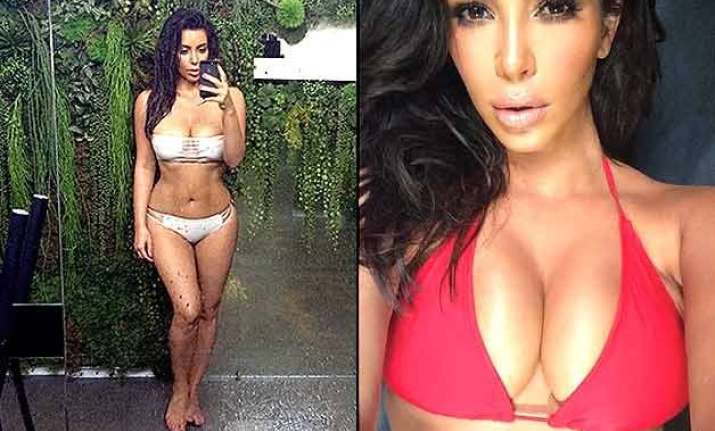 Kim Kardashian shares revealing image
Los Angeles:
Reality
TV
star Kim Kardashian has flaunted her slim and toned figure in a previously unseen photograph to be included in her forthcoming book "Selfish".
The star showed off her long legs, flat stomach and ample cleavage in the photograph as she posed in front of some plants, reports mirror.co.uk.
She wrote: "In honor of Earth Day here is my best plant selfie from my new book #Selfish coming out May 5th! #ivegotaselfieforeveryoccasion (sic)"
The reality star has already given her fans plenty of previews.
Earlier this month, Kim Kardashian shared an unseen image from her collection of photographs, showing the star pouting in a tiny pink bikini.
Rapper Kanye West's wife pushed her bosoms together as she gazed seductively into the lens in the shot.
The star wore a full face of deep golden makeup, highlighting her plump lips with a slick of pink gloss and wears her hair down in loose natural curls.