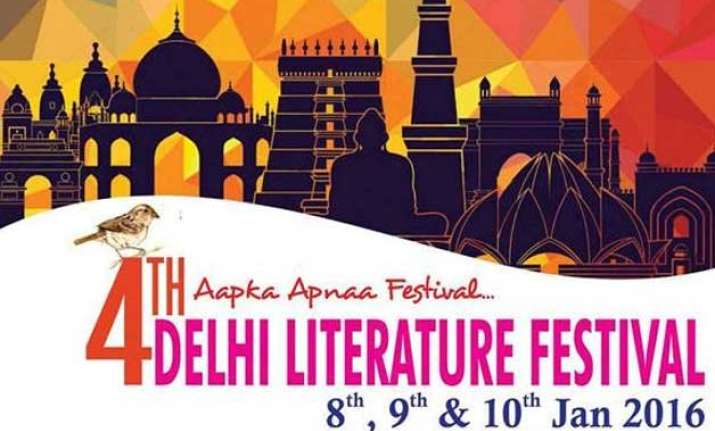 New Delhi: One of the biggest literary events of the year is all set to kick-start from 8th January. Known as Delhi Literature Festival, it will be a 3-day long event. More than 50 authors, publishers, journalists, political leaders and diplomats from across the country will be participating in thought-provoking discussions.
"The entire programme content is new this time. The participation of authors has increased over the years and we have a lot more authors and sessions than last three years. All book launches and panel discussions that we are doing, we have never done that in the past," says Supriya Suri, Director, Delhi Literature Festival. 
The festival which has been moved to the more centrally located venue of Dilli Haat is scheduled to be inaugurated by Delhi Chief Minister Arvind Kejriwal, followed by a felicitation of eminent Urdu poet Munawwar Rana for his contribution to Urdu poetry. 
This year, there will be no participation of international writers and complete importance will be given to city-based authors such as Madhulika Liddle, Anna Vetticad, Kumar Vishwas and Om Thanv.
"We have a lot of participation from Delhi authors. Earlier we did have participation from foreign authors, from authors based outside Delhi but this year a lot of content is focused on Delhi authors," says Suri. 
A dedicated session on the growing "climate of intolerance" that took the country by storm last year will set the debate rolling at the festival. Senior journalist and author Saba Naqvi is slated be in conversation with former Bharatiya Janata Party(BJP) ideologue Sudheendra Kulkarni, social activist and thinker Seshadri Chari and diplomat turned politician Mani Shankar Aiyar. 
"We are hoping that the (intolerance) debate continues at the Delhi Literature Festival and we would like to have different views on it from the panellists along with a strong interaction with the audience. We are hoping that people come with an open mind and get into this debate," says Suri.