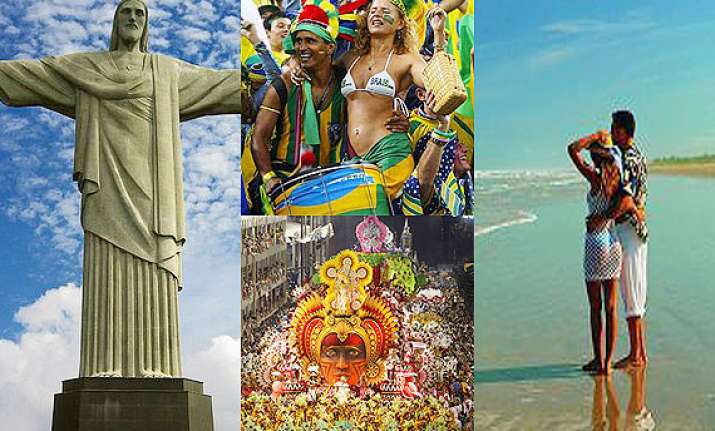 New Delhi, What to do while you are staying in Brazil for the FIFA world cup 2014? If the question is still unanswered then this article is going to really help you.
Brazil is a very diverse country with some really exotic natural beauty.
Apart of being the site for the World Cup, Brazil has a lot of tourist places. For instance, take the beaches from Rio do Janeiro to Florianopolis or Santa Catarina Rio is a hiker's paradise.
More energetic visitors should take a three-hour bus ride to Petropolis and walk the two-day mountain trail to Theresopolis. Or take a boat to one of the many nearby islands.
So, if you are visiting Brazil for FIFA 2014 don't just watch soccer but also enjoy the exotic beauty of Brazil. Have a look at various places where you can enjoy your vacation to the fullest.