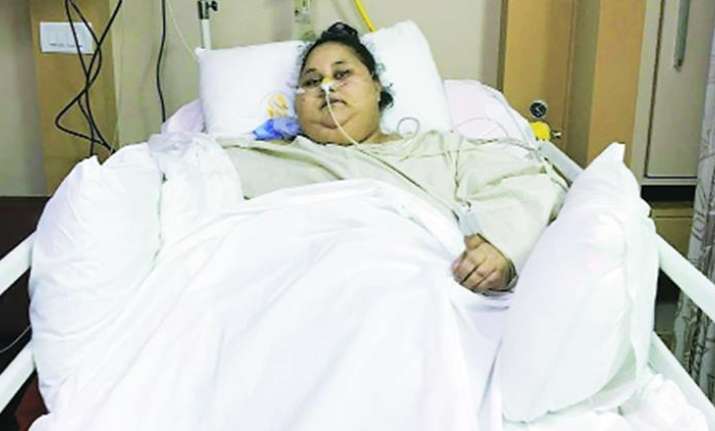 Eman Ahmed was world's heaviest woman weighing more than 500-kg. But that was a thing of past as now she's much slimmer and fitter. The 36-year-old Egyptian woman can now fit easily in a wheelchair and sit up for a longer period of time. 
Eman underwent a bariatric surgery in Mumbai and has successfully lost 250 kg of weight since she came to Mumbai. On Wednesday, her doctors uploaded a video of fitter and happier Eman Ahmed confirming that everything is right on track. 
3 months ago, before coming to Mumbai, Eman has never even dreamt about fitting into a wheelchair, which she can easily do now post her surgery. Her physiotherapy sessions are going on regularly. However, her doctors are still concerned about her neurological problems which includes epileptic fits. It happened due to the scar left on her brain as a result of a stroke she suffered three years ago. 
World's heaviest woman Eman Ahmed underwent surgery last month at a Mumbai hospital after she was flown from Egypt for treatment in February.   

A team of doctors at Saifee hospital in Mumbai performed a laparoscopic sleeve gastrectomy on Eman who was struggling with a massive weight of 500 kg.