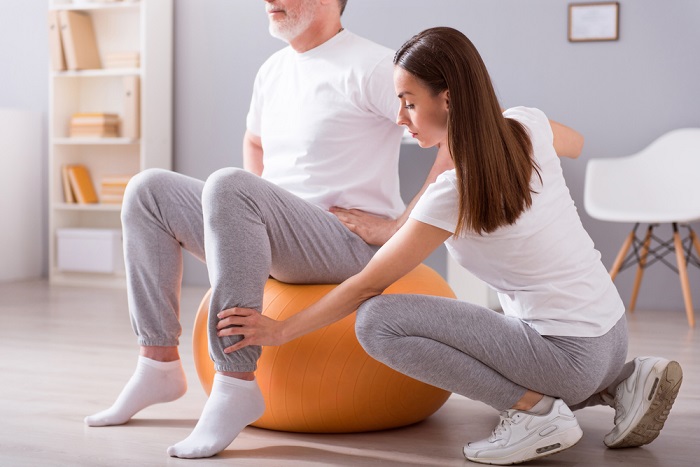 In 1996, the World Confederation of Physical Therapy assigned September 8 as World Physical Therapy Day. It was designated to serve as an opportunity to identify the work that physiotherapists do for their patients and community. Talking about the significance of the day, Dr. Ridwana Sanam, founder, KRV Healthcareand Physiotherapy Pvt. Ltd sheds light on physiotherapy. 
She says, "I think for any industry if you take when we are celebrating worldwide I mean we are creating awareness for a larger public. I believe the World Physiotherapy Day is for the celebration and to create more and more awareness for this field. So that youth can take it as a career. And the society can get aware that they need to consult a physiotherapist on time to treat their joint pains, neurological problems."
The overarching theme for World Physical Therapy Day each year is Movement for Health. This year, the suggested message is 'Physical activity for life', stressing over the important role that physical therapists play in healthy ageing. 
"There is less physical activity nowadays. No one gets time to get any physical activity even people hardly get time to go for a walk. Through physiotherapy we can make people aware that to maintain the basic physical activity at their homes. But I would still say that people should try their best to go out, at least manage to get some time for it. It is all about time management," she noted.
Dr. Ridwana also stressed on the fact that people normally consult physiotherapists when they are in pain but according to her, they should seek help for preventing the pain as well.
"If a change is given to me for giving a theme for this special day, it would be preventive physiotherapy for life. The present Government in India is focusing on preventive healthcare. So, when it comes to our industry, people only believe that they need to see a physiotherapist when they have joint pains. They don't know that they need to consult a physiotherapist to prevent arthritis,joint pains to maintain their lifestyle," she noted.
Dr. Ridwana Sanam is a well-known personality in the field of physiotherapy and was even lauded by former Indian President, late Dr APJ Abdul Kalam. 
(With ANI Inputs) 
For more Lifestyle news and updates, follow our Facebook page