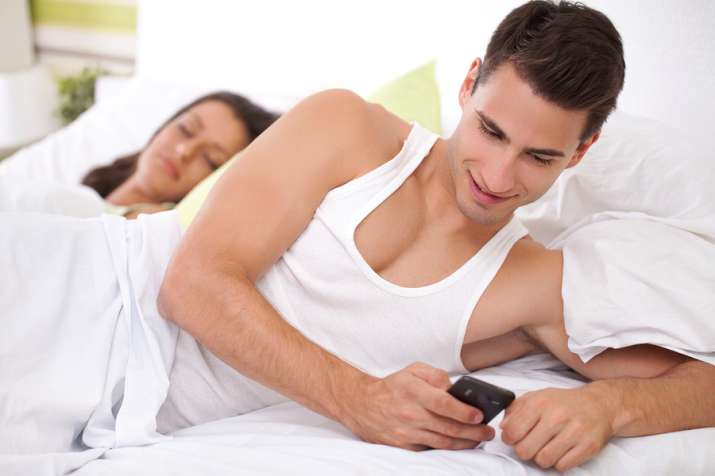 Women are more bothered by their partner's emotional infidelity on social media than men. A recent study has revealed that women find it more upsetting when they find their partner's emotional infidelity related message on social media. On the other hand, men are more bothered by their partner's sexual infidelity than emotional. The research was led by a team of researchers from the Cardiff Metropolitan University in Britain

Women get more upset than men in response to emotional messages on social media. Women were also perturbed when a potential rival had sent a message compared to when it was written by their own partners. For men, it is just the opposite. They are more perturbed by imagining their partner sending rather than receiving dubious message. 
But, irrespective of the contents, women were overall more upset than men when they discovered an infidelity-related message, the researchers said.The study, published in the journal Evolutionary Psychological Science, emphasised the importance of understanding the mechanisms that are underlying jealousy, and how it plays out in the digital age.
Also Read: Older Americans above 50 years of age are more likely to cheat in a relationship than their younger counterparts
Real or suspected partner infidelity that causes sexual or emotional jealousy is often given as the reason for domestic abuse and violence, the researchers noted.
"Applying an evolutionary perspective to understanding the manifestation of jealous behaviour and how infidelity-related anger can trigger partner dissolution and domestic abuse may help counteract inevitable rises in such behaviours in an age where clandestine extra-marital relationships are facilitated by modern forms of media technology," said Michael Dunn from Cardiff Metropolitan University.
The study was conducted by a team which included 21 men and 23 women undergraduate students who were shown imaginary Facebook messages revealing that their partners have been emotionally or sexually cheating on them. 
(With IANS Inputs) 
For more Lifestlye news click here