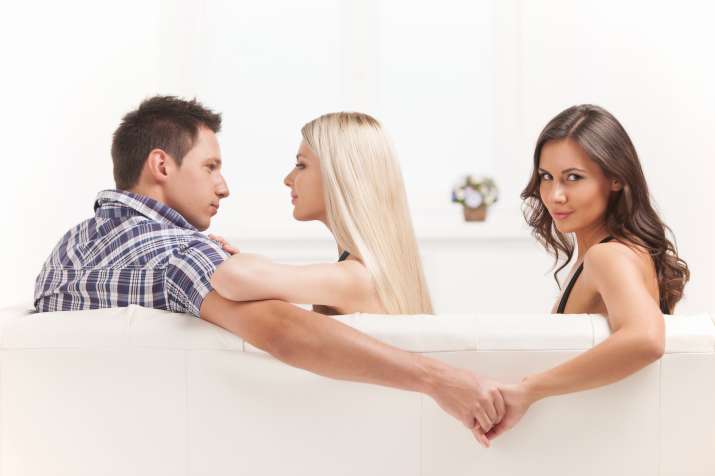 If you think  that younger generation is more likely to cheat on their partners, then this study will make you think again. According to a recent study, younger American are less prone to cheat on their partner as compared to their older counterparts. 20% of married American men over age 55 admit that they've engaged in extramarital sex, while only 14% of the younger counterparts said that they've cheated on their partner. These were the findings by researcher Nicholas H. Wolfinger from the University of Utah. 
Wolfinger deduced that while the total number of American who admit having sex outside of marriage has been steady at nearly 16% for over past 30 years, the trend has achieved a surprising age-related difference. Rates of extramarital sex by age have differed since 2000, with increased cheating incidents by people in their 50s and 60s. Most of these people were married between 20 years and 30 years. 
But there may be more going on than lengthy marriages and midlife crises, he added. These older Americans also came of age in the wake of the sexual revolution and, over the course of their lifetimes, have had more sex partners compared to younger Americans.Also, while a majority of Americans continue to disapprove of extramarital sex, attitudes have softened, particularly among older survey respondents.
Wolfinger observes that the General Social Survey asks respondents about extramarital sex, not explicitly adultery. This raises the possibility that the data reflect rising participation in polyamory or "ethical nonmonogamy," extramarital relationships conducted with the active permission of one's spouse.
"No matter how many polyamorists there are today, old-fashioned adultery seems to have risen among older Americans," Wolfinger said. And the consequences are plain.
"Even as overall divorce rates have fallen in recent decades, there has been a startling surge in 'grey divorce' among the middle-aged," he said. "Part of that story seems to be a corresponding increase in midlife adultery, which seems to be both the cause and the consequence of a failing marriage. The declining rates of extramarital sex among younger Americans seemingly portends a future of monogamous marriage. But the seeds sown by the sexual revolution continue to bear unanticipated fruit among older Americans." 
(With ANI Inputs) 
For more Lifestlye news click here