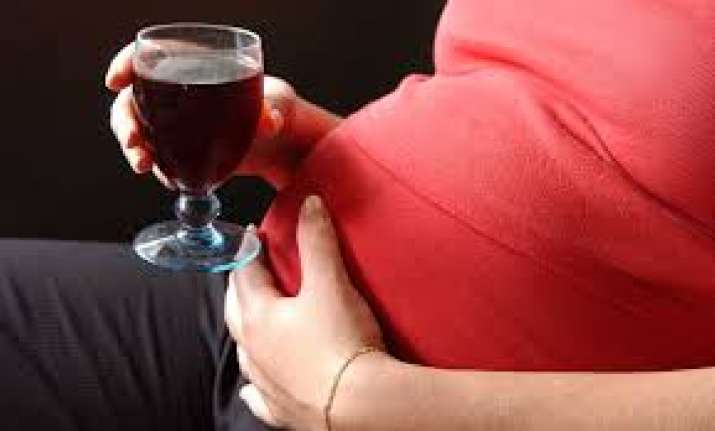 Babies exposed to alcohol in the womb can develop fetal alcohol spectrum disorders (FASDs), a condition that results in a wide range of physical, behavioral, and learning problems.
Now, researchers have identified a new blood test that may help predict how severely a baby will be affected by alcohol exposure during pregnancy.
Fetal alcohol syndrome is a severe form of a spectrum of mental and physical disabilities, called fetal alcohol spectrum disorders (FASD), that can affect children's development with long-lasting consequences. 
Children and adults affected by FASD may experience a range of symptoms, from physical changes like a small head and subtle differences in facial characteristics to learning difficulties and behavioural issues.
The study showed that moderate to high levels of alcohol exposure during early pregnancy resulted in significant differences in some circulating small RNA molecules called microRNAs (miRNAs) in maternal blood.
These differences were particularly notable in mothers whose infants showed some physical or neurobehavioural signs of alcohol effects in the first 12 months of life.
"Maternal plasma miRNAs may help predict infant outcomes and may be useful to classify difficult-to-diagnose FASD subpopulations," said Rajesh Miranda, Professor at Texas A&M College of Medicine.
"Early diagnosis is important because it permits early intervention to minimise the harm due to prenatal alcohol exposure," said Wladimir Wertelecki from Omni-Net Birth Defects Prevention Program in Ukraine.
For the study, researchers looked at birth outcomes for 68 pregnant women from western Ukraine. The team examined specific biomarkers in the mother's blood in the second and third trimester of her pregnancy to determine if they are useful in identifying children who could benefit from early interventions.
Good nutrition, better perinatal health care, lowering stress levels and infant care interventions can all improve the outcome of alcohol-affected pregnancies, the researchers stated.
FASD cannot be cured, but early diagnosis is vital.
Women need to understand that there is no known safe amount of alcohol to drink during pregnancy. Any amount of alcohol can harm a developing fetus and increase the risk of miscarriage.
The study has been published in the journal PLOS ONE.
(With agency inputs)