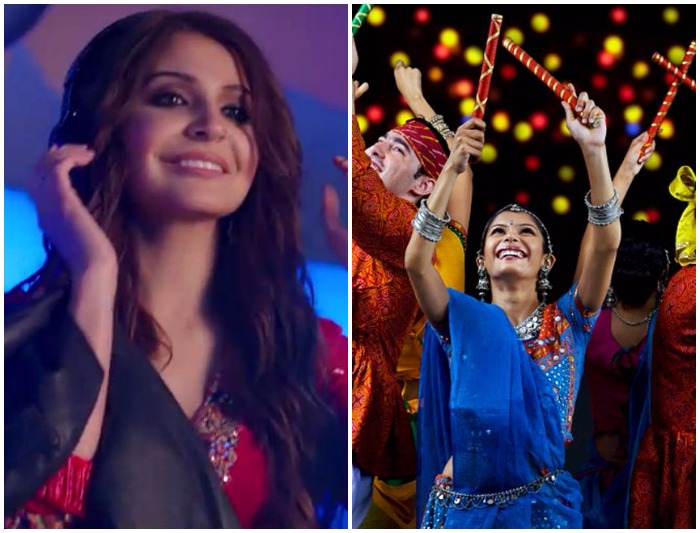 Navratri is synonymous to lots of masti and dhamaal! And we all know that fun never goes without lots of noise. The festival kick-started on 21st September 2017, Thursday and people are gearing for happening Garba nights in Gujarat and Mumbai. But the bustling city of Mumbai brings something new and innovative this year. Do you remember the 'Break Up Song' from Ae Dil Hai Mushkil? Yes, Mumbai's Garba Nights will follow the similar theme- the silent party. 
Folks in Mumbai can now dance the night away silently to the famous Bollywood numbers. The flipside of this otherwise traditional event is that there will be no noise emanating from Garba Night pandals. Actually, many events have to wrap up early due to the imposition of noise bans post 10 pm in various cities. But now you can dance all the night without troubling the neighbours. Mumbai is bringing the silent garba nights for those who don't want the fun-filled night to end. 
Rajmahal Banquets in Malad has taken this concept of silent party for this year's Garba Nights. They have taken the clue from silent discos, which are becoming very popular in cities like Delhi, Mumbai and Bangalore. The difference being that, they've added a Navratri touch to the whole concept. Wear the traditional Chaniya Choli, put on your headphones and dance till you break the dance floor. 
Monesh Soni, the owner of banquet says, "We got this inspiration from the film 'Ae Dil Hai Mushkil' and thought of giving it a shot". It's glad to see that Ae Dil Hai Mushkil is touching people in a constructive manner. 
"Knowing that people love to enjoy Garba in live concerts, we have arranged for singers and artistes to perform authentic Gujarati folk music. Gadhvi and Barot singers will be performing from 7 pm to 10 pm, which will be followed by a complimentary dinner," adds Soni.
The entry ticket for the event will be Rs. 1,500 per person. 
After 11 pm, the organisers will provide headphones and the party will last up to 2:00 am from September 21st to October 1st.