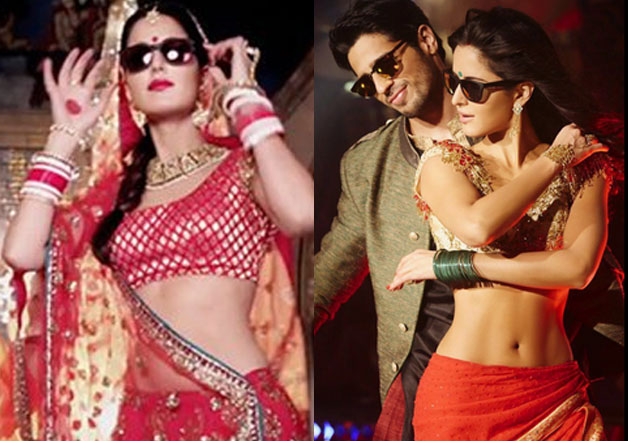 Actress Katrina Kaif gave something to netizens to talk about yesterday with her latest song 'Kala Chashma'. Although, Sidharth Malhotra dances with the diva in the song, he did not get much attention. It was his on screen better half Katrina who with her svelte abs stole the thunder.
This was not the first time when Katrina Kaif's too good to be true waist became the hot topic of discussion on social media. Earlier this year, when Katrina appeared at the opening ceremony of IPL 9; she made many envious with her body.
Now, it was obvious that many would want to know what Katrina did to gain that body. Her trainer Yasmin Karachiwala while speaking to a leading daily revealed all the secrets.
Yasmin said that Katrina was very strict about her regime and did not miss it.
"Katrina has been at a good fitness level for a very long time. She is very regular and disciplined with her routine and we have been maintaining that, getting better and better with every passing day. Her abs in the song are definitely because of her combination of Pilates and cardio. I have been doing a lot of alignment work especially on her abs, focusing more on her abdomen. But having said that, we've been equally working out on her arms and other parts of the body," Yasmin told a leading daily.
She also emphasised that Katrimna gave a lot of attention to her food.
"Katrina is very good with her food. She has oat cake in the morning followed by lunch which will be fish and vegetables. Later, she'll munch on healthy snacks in the evening which we serve at our gym, like healthy cakes, protein crushers and stuff like that. They are made out of low sugar, dark chocolate so that it comes tasty and healthy at the same time. Then for dinner, she has eggs and soup,"
added Yasmin.
So girls, here it is. These are the things you need to do to get a body like Katrina.