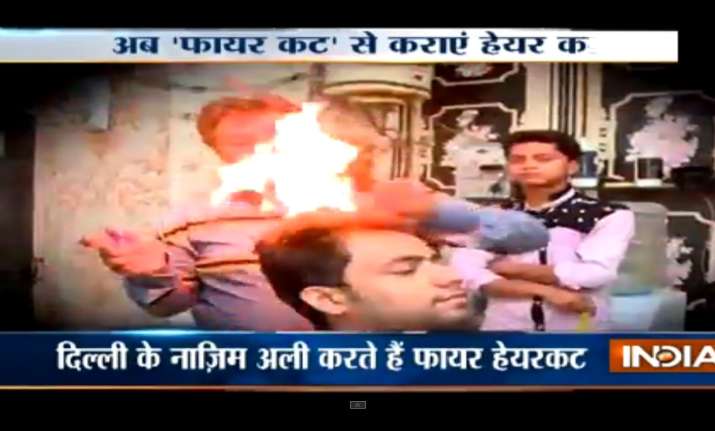 How far will you go? We see many people around the world, making headlines for the wackiest of reasons. This is the question that pops up in our mind. Likewise, this Delhi-based hair stylist, Nazim Ali is making headlines for all the right yet bizarre reasons. This hair-stylist might not be as famous as Jawed Habib, but surely the guy has garnered much popularity.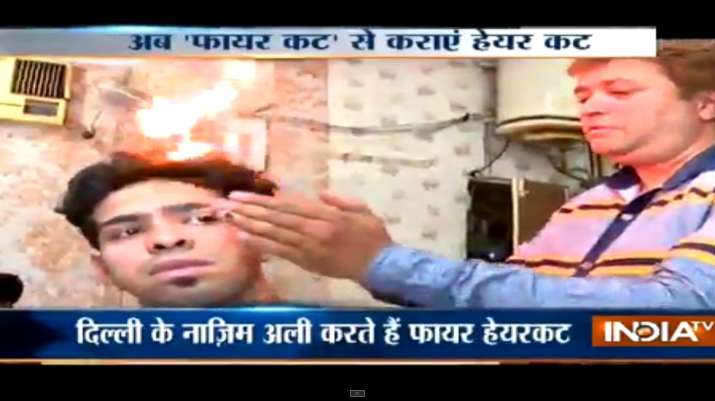 This hair stylist uses 'fire' to cut hair and its trending among Delhi youth!
We've all seen stylish using blades and scissors to cut the hair. But what if your stylist sets your hair on fire? That's what Nazim Ali is doing at his salon, and guess what? Due to his unique style of haircutting, hundreds of people visit him to get their own haircut. 
On seeing the 'fire haircut' it is obvious to be a little worried to try it. What if all of your hair gets burnt? What if you burn your scalp? But nothing of that sort happens to his customer. Nazim has been practicing fire haircut for six months.  A specially-formulated gel is smeared on the customer's hair to prevent the fire from reaching the scalp. It takes nearly 30-40 minutes to style the customer's hair using fire. 
Nazim Ali is becoming a popular face in the national capital for his fire haircut. He also runs an academy in Delhi where many students come to him to learn this unique method of hairstyling. Surprisingly, one who visits Nazim Ali's salon once, always come back. 
Watch the full video here, where Nazim Ali is giving a 'fire haircut' to one of his customer. Would you like to fancy a haircut? 
'Fire Haircut' gaining popularity among Delhi youth