Follow us on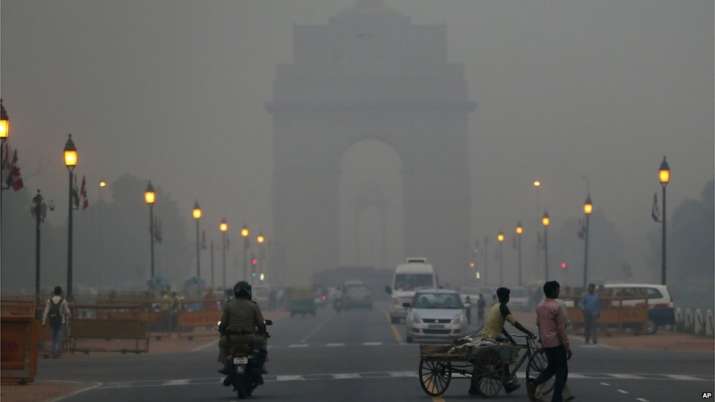 Smog has once again engulfed Delhi as pollution levels crossed permissible limit by multiple times. Air quality became severe giving the city a ''gas chamber'' like feel. The air in the city saw a rise in harmful air pollutant -PM 2.5- which causes respiratory problems. The average air quality index (AQI) which is considered good between 0-50, in Delhi, has crossed 300 which is hazardous. In Delhi, it hit 396 at 8 am and further increased at peak hours to 403. This is the second time after Diwali that the air quality of Capital has reached an alarming level.
Indian Medical Association has declared Delhi in public health emergency state and asked schools to be shut down. Earlier, World Health Organisation (WHO) has called Delhi air, the worst in the world. Ozone, which is a colorless gas present in the upper atmosphere, is disastrous when found at ground level. One should also note that Ozone is the main component of smog. Besides vehicular pollution, the air quality in Delhi is also getting deteriorated by crop burning in adjoining states. Pollutants like nitrous oxide and sulfur oxide get mixed in air causing eye irritation and damaging the respiratory tract. It is more dangerous for kids, elderly people and those with weaker immune system.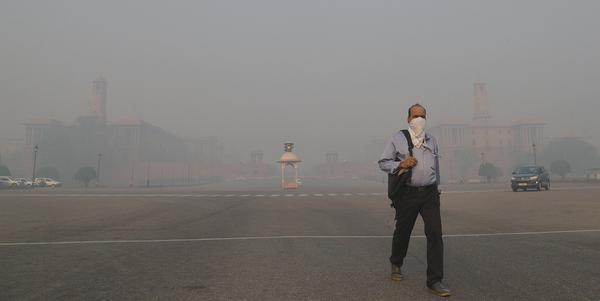 Here are the harmful effects of smog 
* Smog can cause several respiratory problems making you prone to coughing. This can also lead to long-term infections.
* There is not just one effect of air pollutants, they can destroy you from head to toe. It can damage your skin and hair quality.
* Such severe air pollution is dangerous for eyes. It can cause irritation and watering from eyes. It can also cause conjuctivitis.
* Cases of asthma, lung diseases and chronic bronchitis increases due to smog.
* Polluted air can lead to breathlessness and fever. Several infections tend to rise.
* Smog is also dangerous for people having blood pressure issues and cardiovascular problems.
* Causing inflammation in the lungs tissues, smog can give rise to chest pain.