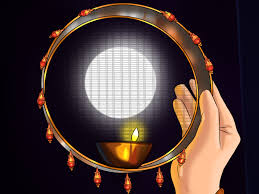 Karwa Chauth, a festival which is celebrated on the fourth day of Krishna Paksha in the month of Kartik is a celebration of divine love and togetherness. Today all married Hindu women are celebrating this festival. With great zeal and festivity, married women observe fast and offer prayers this day for the well being and long lives of their husbands. Starting their day with sargi which is a pre-dawn meal to not having a single drop of water, this fast is really tough. Women worship Chauth Mata in the evening and break their fast after making water offering to the moon.
Ladies dress up in their best way possible on this auspicious day. They wear ethnic dresses such as lehenga, saree or ghagra and put bridal make up. The festival is celebrated widely in Uttar Pradesh, Punjab, Rajasthan, Gujarat, etc. Now, husbands too fast along with wives and seek blessings for their togetherness. As Facebook and WhatsApp wishes have become integral part of any festival, do not miss to celebrate the day with heartfelt messages. You can wish your spouse with these loving messages and images. 
Karwa Chauth 2017 Facebook messages or WhatsApp statuses
On This Blessed Night,
May The Jingling Of Churis,
Fill Your Life With Good Luck,
The Twinkling Of Payal,
Announce My Love For Him,
HAPPY KARWA CHAUTH…!!
I never wanted the stars, never shot for the moon, I like them right where they are.. all I wanted was You! Happy Karwa Chauth
May The Moon Light,
Flood Your Life With,
Happiness & Joy,
Peace & Harmony.
Happy Karwa Chauth..!!
We'll make life a bed of roses,
no pain, no loss and no fear.
You simply ask to God for our togetherness
and I will do the rest. Happy Karwa Chauth!
You are always with me and in my thoughts. Happy Karwa Chauth
A Dark Cloud Of Gloom Is Hovering My Heart,
Am Praying For Your Happiness and Long Life,
You Are Always In My Heart,
Missing You Very Much On This Karwa Chauth
​Hope this day strengthens the bond of love between both of us.
May the almighty bless us with a happy and long married life.
Happy Karwa Chauth!
You love me and I love you We are lovers and best friends too On this Karwachauth I just wanna say Thankyou darling for coming my way.
May The Sindoor,
Testify Your Prayers,
For Your Husband's Long Life.
The Mangal Sutra Reminds You Of,
The Promises That Binds You.
And The Color Of Mehndi,
Prove The Depth Of Your Love.
Happy Karwa Chauth!
Karwa Chauth 2017 images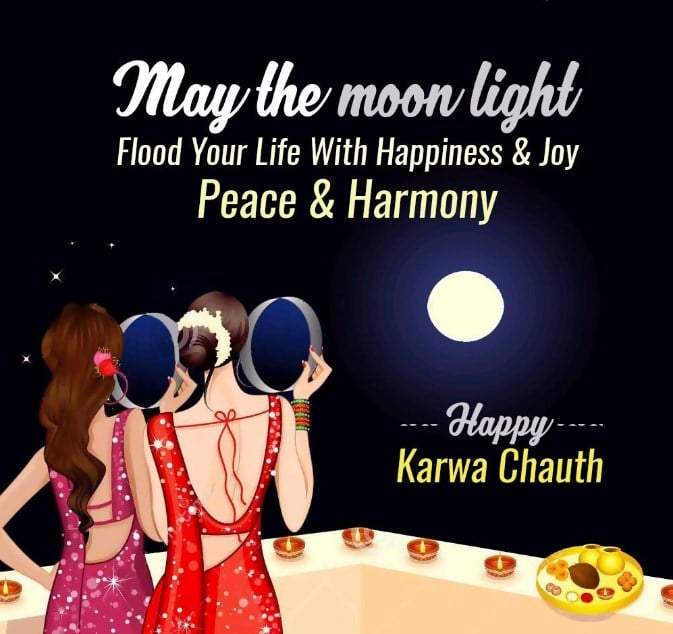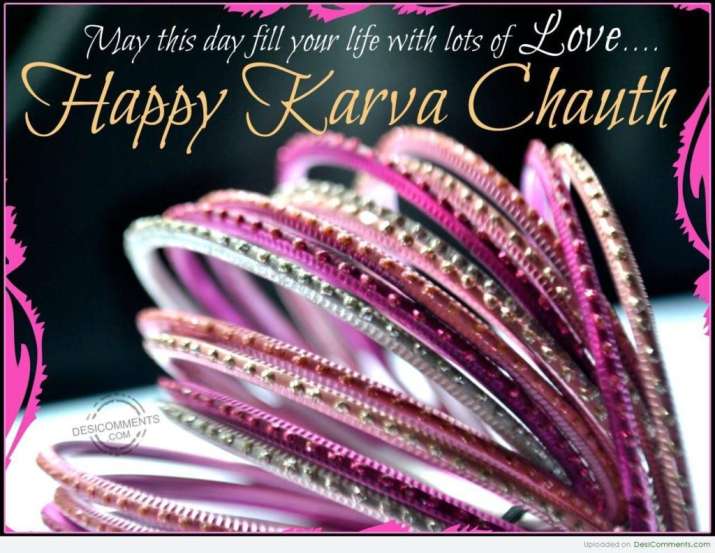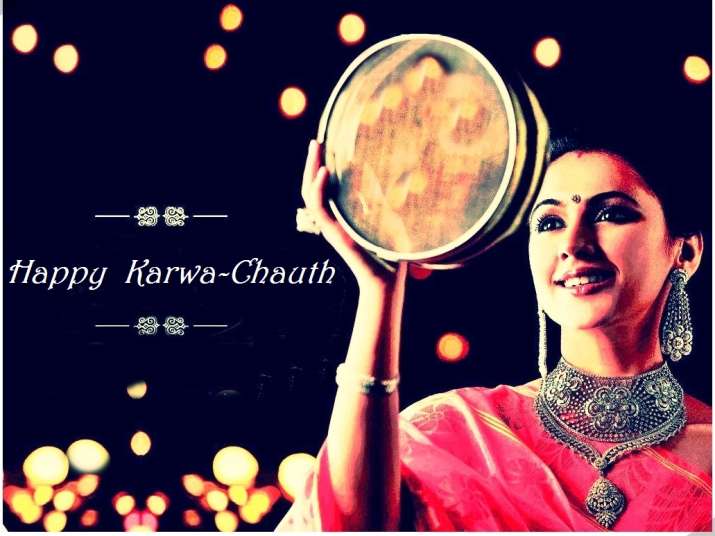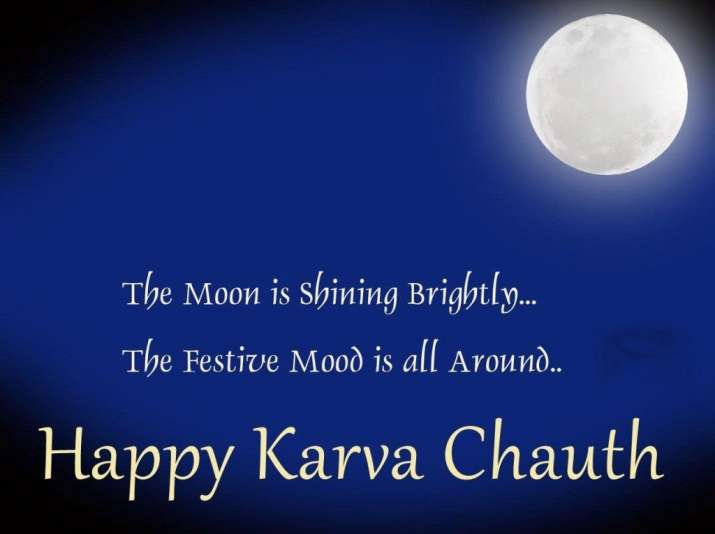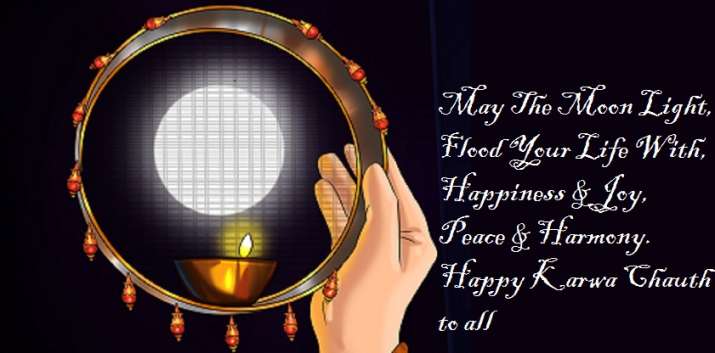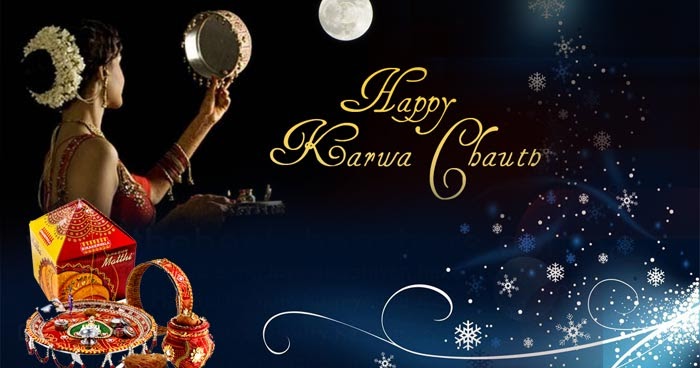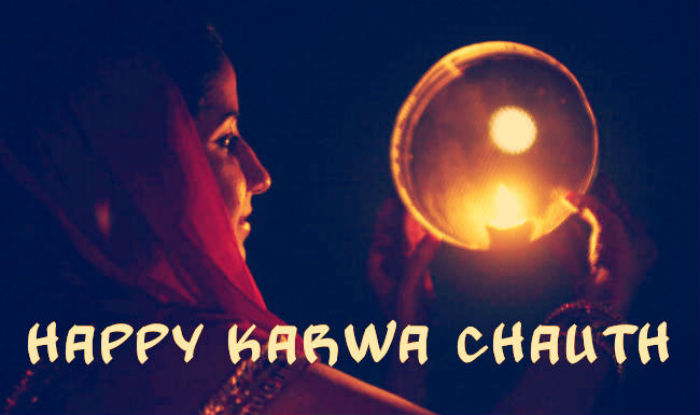 Besides, men can also pamper and surprise their darling wives by booking beauty service at home or doing the household chores for a day. Also take her to her favourite restaurant or arrange for a romantic dinner to make the night more special. You can also spread gifts througout the house to ensure that she keeps smiling all day long. Happy Karwa Chauth!