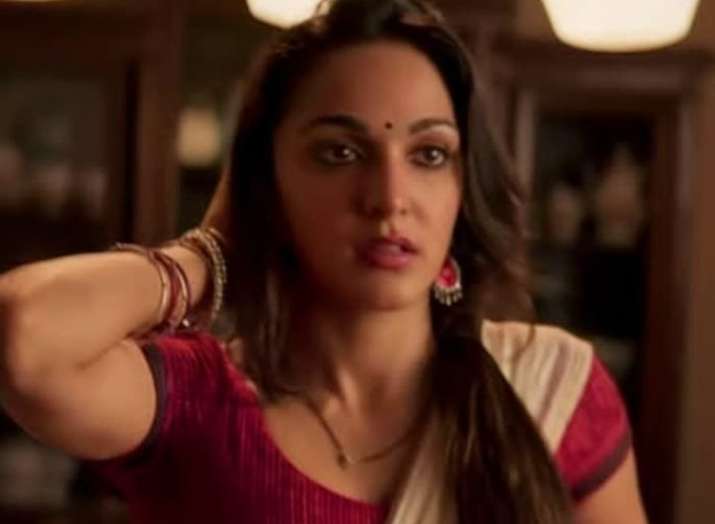 While the latest web series Lust Stories starring Kiara Advani is garnering much praise by the audience as well as critics, looks like The Mangeshkars are nor really happy about it. It is reported that the family of great singer Lata Mangeshkar is upset with Filmmaker Karan Johar for opting to play Lata's most famous track Kabhi Khushi Kabhie Gham... for a masturbation scene featuring Kiara Advani in Lust Stories.
Bollywood Hungama quoted a representative of Lata Mangeshkar's family as saying recently, "Why? Why did Karan Johar use Lata didi's immortal song in such an embarrassing situation?" Speaking to the entertainment portal, the source close to the Mangeshkars said: "I still remember how ecstatic Karan was when Didi had recorded the song for Kabhi Khushi Kabhie Gham.... He said it was a dream come true. Why turn the dream song into a nightmare now?"
While the faimly is upset with Karan Johar, singer Lata Mangeshkar is reportedly unaware of the incident. In the statement to Bollywood Hungama, the source has said, "At her age we don't want to expose her to this kind of ugly desecration of her song. But we (Mangeshkars) wonder why he needed to use a Bhajan-like song sung in the most revered voice of Asia to show his heroine in an orgasmic state. He could have used any other song."
This is not the first time that a scene like this has been gaining limelight for all the wrong reasons. Earlier this month, Veere Di Wedding actress Swara Bhaskar was a target for the trolls for her masturbation scene in the flick. That time Karan Johar addressed the issue and in an interview with NDTV, he said: "The much talked about masturbation scene in VDW has opened up a forum of conversation. There are all kinds, of course, like trolls, bad, ridiculous views, and some completely regressive perspectives but the fact is that suddenly we are talking about masturbation and let's say that that's a great thing. So for people out there who feel the concept only is blasphemous now are suddenly talking about it through a mainstream film."
Karan didn't keep mum about Lust Stories as well. He talked about the masturbation scene in Lust Stories and said, "More power to those girls who accepted these roles and more power to the filmmaker who made this film. We are talking about this in an open forum suddenly."
I have to thank my amazing team with relentless energy and passion! @Advani_Kiara @NehaDhupia @vickykaushal09 @miteshdop @kayoze @NotSoSnob our writer #sumitsaxena @sharansharma #Parth and the entire cast and crew of our segment of #LustStories 🙏⭐️⭐️ pic.twitter.com/QHUR3Itu8T

— Karan Johar (@karanjohar) June 15, 2018
Bollywood's iconic movie Kabhi Khushi Kabhie Gham was Karan Johar's second directorial film and he is proud of it till date. The movie starred Amitabh and Jaya Bachchan, Shah Rukh Khan, Hrithik Roshan, Kareena Kapoor, Kajol and Rani Mukerji.
Directed by our finest directors Anurag Kashyap, Zoya Akhtar, Dibakar Banerjee and Karan Johar, Lust Stories have empowered women through their tales of lust.