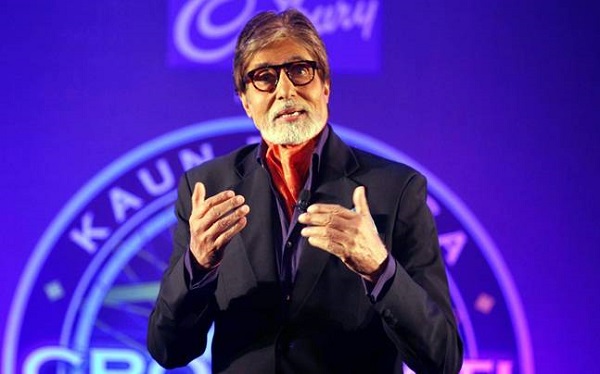 Ever since the ninth season of Kaun Banega Crorepati has been launched, it's refusing to get down from TRP charts. Leaving all the other reality shows behind, KBC 9 is doing wonders in terms of TRP. Hosted by Amitabh Bachchan, this time this show has introduced a new pattern under which they introduce popular faces on a special episode on Friday. However rocking the episodes might have been, the show never saw a contestant minting a crore ever since the ninth season started. But now the wait is over, for Amitabh Bachchan has come across his first crorepati of this season. Jamshedpur social worker Anamika Mazumdar has finally broken the jinx to become the first crorepati of season 9. 
A source told  Indian Express, "Anamika was a very practical and reasonable kind of a person who took each question very seriously. When she reached the crore mark, even with no lifeline left, she reasoned all the options before choosing the right answer. Even Big B was surprised with her confidence and risk-taking attitude."
Anamika belongs to Jamshedpur and is married with two kids. She is a social worker by profession and runs an NGO called 'Faith in India'. Her NGO is dedicated towards uplifting women in Jharkhand, especially in the lesser developed areas for the last three years. At the beginning of the episode, she shared that she's going to use the prize money only for the cause she is supporting. Anamika's mother-in-law was her 'jodidaar' who supported her throughout the quizzical. 
The source also told, "Anamika's mother was against her taking the bet, as, without a lifeline, she was up for a very big risk. It was her knowledge and reasoning skills that made her win. Both women were left in tears with happiness and excitement. Her mother hugged her tight, pride shining on her face. It was a big moment of joy for the entire team as they finally got their crorepati."
After winning 1 crore, Anamika sets her eyes on the seven crore question. Although, she chose to drop the question as she had no knowledge about it. Host Amitabh Bachchan seemed impressed by her and appreciated her decision to quit the game and being content with Rs 1 crore she won. 
The episode was shot on Friday night on the set of Kaun Banega Crorepati in Filmcity, Mumbai. Under the initiative 'Nayi Chaah Nayi Raah', Amitabh Bachchan invites real-life heroes on the set on Friday. The prize money won goes to the cause they're supporting. Badminton champion and Olympic medal winner P V Sindhu will also be seen on the show. The grand episode with Anamika will be aired next month.