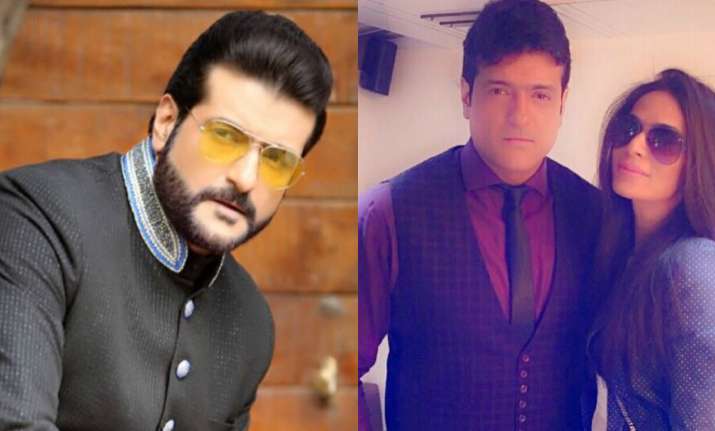 Bollywood actor and ex-Bigg Boss contestant Aramaan Kohli has finally been nabbed by the police. A week before, his live-in-girlfriend and business partner Neeru Randhawa filed a case of assault against him. Since then, he was reportedly missing. He was traced at his Lonavla farmhouse and is now being interrogated in the case.
If a report in SpotboyE is to be believed then Armaan was hiding at his friend Baba's farmhouse. Earlier, cops even questioned Armaan's father regarding the matter. However, he said that he has no idea where his son is.
A case was registered against Armaan under sections 323, 326, 504 and 506 for hitting his girlfriend, Neeru. She was also admitted in Kokilaben Dhirubhai Ambani hospital. Neeru received head injuries after Armaan banged her head against the floor after an argument.
In an interview with Bombay Times, she said: ''The argument started on a frivolous matter. I manage Armaan's villa in Goa, which is often rented out, and had made a booking for a client. However, the client had made the payment to the villa staff and when Armaan asked me about the money, I told him that I will ask the staff to transfer it. Suddenly, he started verbally abusing me. Before I realised what was happening, he caught me by my hair and banged my head against the floor. I begged him to allow me to go to the hospital, promising that I wouldn't approach the police. The wound was so deep that I had to undergo a surgery. The doctor told me that the scar would be visible even after the surgery, as the assault has damaged my skin tissues. Armaan has been sending me text messages since Sunday, asking me to come back home, and he is even promising to marry me right away, but I have had enough!"
She also said that it is not the first time, Armaan has physically abused him. Later, Neeru revealed that Armaan has been repeatedly texting her and apologising, asking to come back home.
For all latest news, keep checking our Facebook page