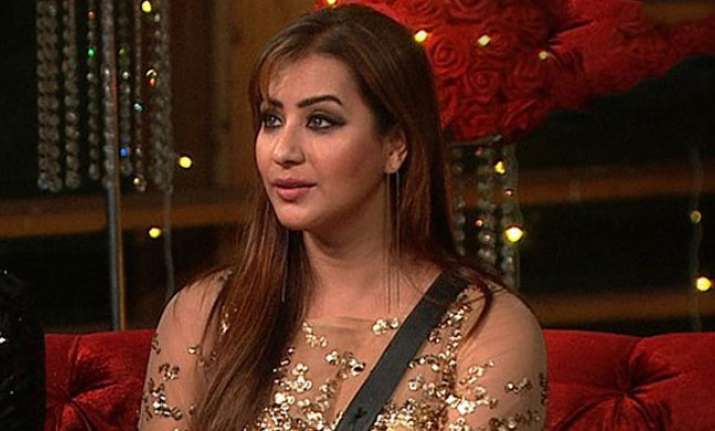 Bigg Boss 11 winner Shilpa Shinde, who is best known as Angoori Bhabhi of Bhabi Ji Ghar Par Hai, doesn't want to work in TV serials. Right after she bagged the BB 11 trophy at finale night on Sunday, the TV actress has been on an interview spree. Now, she has revealed that she does not wish to act in TV shows due to her "bad experience" with Bhabhi Ji Ghar Par Hain in the past. 
"I would rather explore the medium of films than television. After working for so many years, the way few people of the industry (referring to the producers of 'Bhabhi Ji Ghar Par Hai') treated me, I am disheartened. I do not wish to work in the TV industry anymore," Shilpa told IANS over phone.
In 2016, the actress left the show "Bhabhi Ji..." due to issues with the producers. She also reportedly filed a complaint of sexual harassment against producer Sanjay Kohli.
Since the actress came out openly in the media and spoke about her experience, she faced trouble in getting new shows.
Asked if naming and shaming any big name in the industry takes a toll on an actor's career, she said: "Yes, it does.
"It is tough for an actress to raise her voice on sexual harassment because the chances are they will question your character, they will ruin your career and they will defeat you in the power game. So one has to be very strong to fight against these white collar mafias," said the actress, who had even won an Indian Telly Award for her comical performance as Angoori bhabhi.
Coming to "Bigg Boss", Shilpa was contending with another popular actress Hina Khan in the finale. Was she sure about her victory?
"Though I knew from the beginning that I deserve to win the show, it is a different world inside the 'Bigg Boss' house. It was a journey with a lots of emotional ups and down. At this moment, I am a little overwhelmed to talk much about it, but of course I am glad I won," she said.
Having started her career in 1999, Shilpa grabbed eyeballs with a daily soap "Bhabhi". She acted in shows like "Sanjeevani", "Maayka", "Chidiya Ghar", "Lapataganj" and more.
"See, in the last 15 years, people did not love me, but the characters that I played. They did not know how I am in real life as Shilpa Shinde. So now, everyone, who voted for me, they know my real self," said Shilpa.
"My confidence to win 'Bigg Boss' did not come from the number of fans I had before entering the house. I am always confident that I am a good person. I have a lot of patience and tolerance, so I was confident to fight the game on that basis," she added.
 
(With IANS Inputs)
For more entertainment news and updates, follow our Facebook page