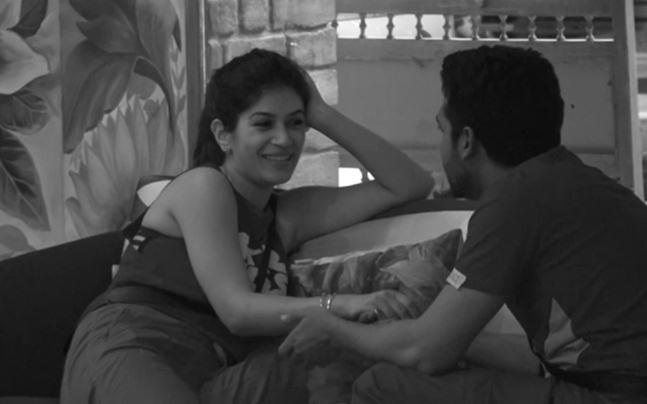 Bigg Boss 11 is gaining popularity for some obvious reasons. Along with fight and drama right from the first episode, the love angle has also been introduced. Bangai Kalra and Puneesh Sharma are seen sharing some sweet moments on the show. Some think that they have real feelings for each other while others are having the opinion that the contestants are faking their relationship to stay on the show. But, Bandgi's beau Dennis Nagpal thinks that the lady has fallen for his co-contestant in real.
In an interview to a leading daily, Dennis has stated that at first, he was also thinking that both of them were faking for the show. But, now, he is sure that Bandgi is in love. He added that Vikas tried to made her understand that she should be conscious of her image but the lady has not listened to him.
He was quoted as saying, "I know what is the reality. I could see Puneesh manipulating Bandgi initially. If you are faking a relationship for the game, then you definitely won't do things after they go off to bed. But these two were seen talking and exchanging love notes after everybody went off to sleep."
He went on to say that he and Bandgi have been dating for the past 6 months and they were even planning to get married as his family liked her. Denis revealed that his family was sceptical about sending Bandgi to Bigg Boss but he supported her.
He said, "She started developing a soft corner for Puneesh and he, too, was seen pampering her. She should have thought once about us. Befriending is fine but getting touchy is not done."
In one of the recent episodes, Bandgi was seen talking to Puneesh about Denis. After listening to that Denis said that he had enough and is done with that relationship.
He said, "I wanted to sort out things with her. But after their conversation, in one of the recent episodes, where she was talking about how she wants to save herself from me to be with Puneesh, with him supporting her and talking ill about me, I just don't want her back."