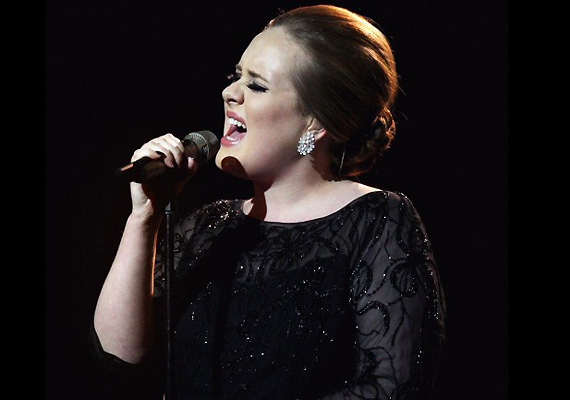 London, Feb 9: Adele is the rare star who doesn't need multiple magazine covers, a cosmetics contract or a clothing line to sell albums. She does it all based on the strength of that sumptuous voice and those stirring songs.

That's a rarity in today's pop world, where artists are overexposed and their music often comes second to what they're promoting.

Adele scored an unlikely critical and commercial triumph with "21," last year's best-selling album, all based off the artistry of songs like "Rolling in the Deep" and "Someone Like You."

And she'll be richly rewarded come Sunday, when the Grammys hand out trophies in Los Angeles.

While Kanye West is the lead nominee with seven, Adele, who's up for six, will be the act who dominates—well, at least that's what WE think.

Here's how the AP predicts the trophies will shake out Grammy night.