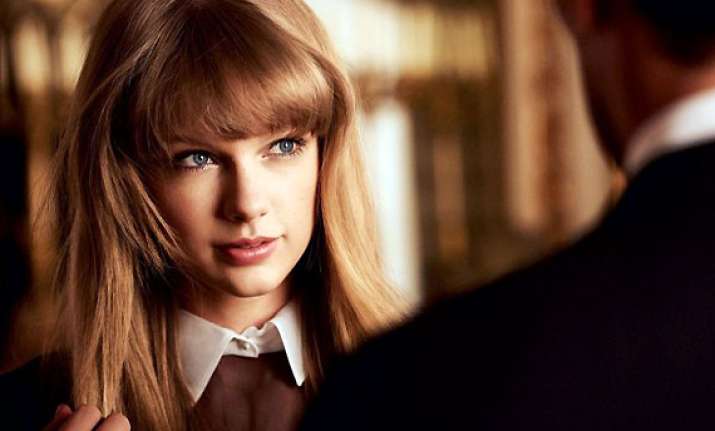 Los Angeles: Singer Taylor Swift, known for using her experience in the lyrics of her songs, says her fans learn about her life through her songs.
Swift, 23, who has famous songs like "Love story" and "You belong with me" to her credit, uses her heartbreaks to pen down lyrics of new songs.
"When I'm writing songs, it's the only opportunity for my fans to hear what really happened. I'm in control of my life," dailymail.co.uk quoted Swift as saying.
"This is the time where I start to really go into the studio non-stop and spend all my time writing songs. I scour my brain for every possible metaphor and analogy I can use to describe my life and emotions," said Swift.