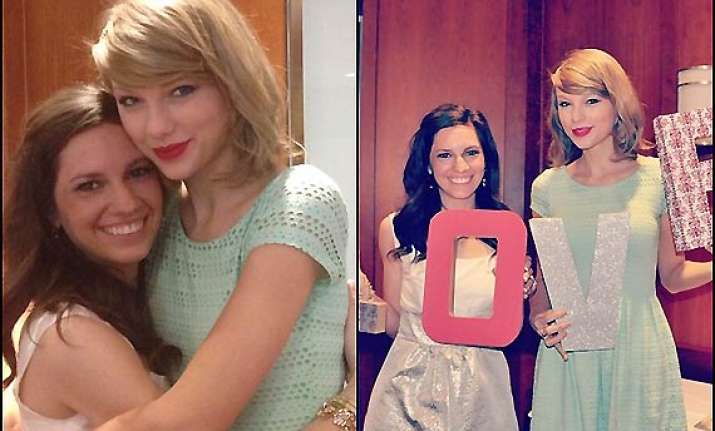 Los Angeles Singer Taylor Swift surprises her fan Gena when she landed at the latter's bridal shower in Ohio.
Swift won't be able to attend Gena's wedding in May but she is not complaining, reports contactmusic.com. 
Gena took to Twitter and wrote: "I had no idea Taylor was coming it was a complete surprise. She's an incredible person and amazing friend. Thank you for making today even more special. You went above and bring my wildest dreams. I can't thank you enough."