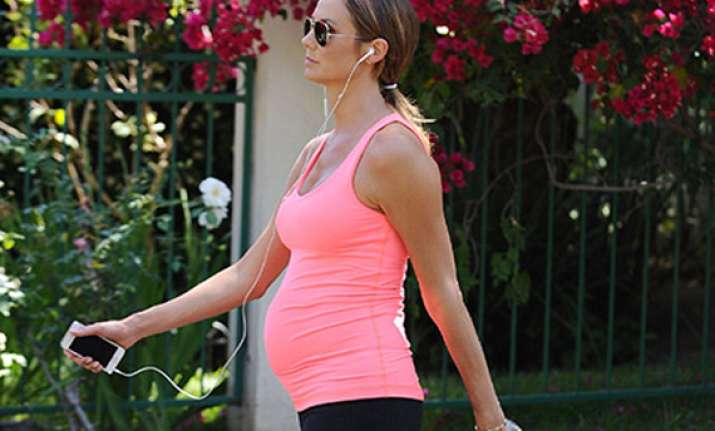 Los Angeles: Former wrestler-turned-actress Stacy Keibler feels "blessed" that her pregnancy has been so easy. She says it's due to her healthy lifestyle.
The 34-year-old and husband Jared Pobre are due to welcome their first child, a girl, next month.
"I'm so grateful and so blessed, but I truly believe that it is a testament to having a healthy lifestyle," people.com quoted Keibler as saying.
"I'm very mindful of everything that I put into my body and that I put on my skin. I stay active every single day and I've done that since the beginning (so) I just feel like energetically it's been really easy," she added.
The couple has already chosen a name for their baby - which they haven't revealed to anyone - and say it was "easy peasy" narrowing down their shortlist.
"We just talked about one name and that was it - easy peasy. Everything with us has been easy and effortless, including the name," she said.