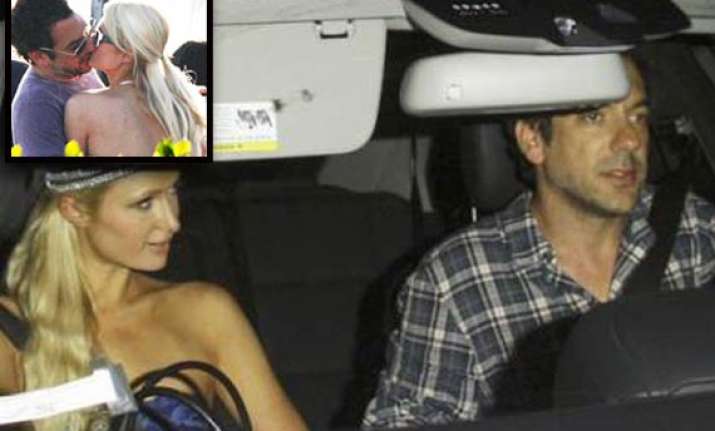 Los Angeles, Jul 5: Paris Hilton and director Todd Phillips have been seen together three times in the past week, according to a media report.

The two were seen kissing in a Hollywood nightclub last Thursday, the report said.

They were spotted leaving a restaurant in Malibu yesterday and enjoyed the Independence Day weekend partying.

Onlookers at a star-studded celebrity bash they attended were surprised by how open they were being about their romance.

"They were getting very friendly and didn't mind who saw," an onlooker is quoted as saying in British newspaper The Daily Mail.

"Paris couldn't keep her hands off Todd and he was loving the attention. He looked like the cat who got the cream."

Bradley Cooper, who stars in The Hangover movies Todd is famous for, was also in attendance at the party, as was Scottish heartthrob Gerard Butler.