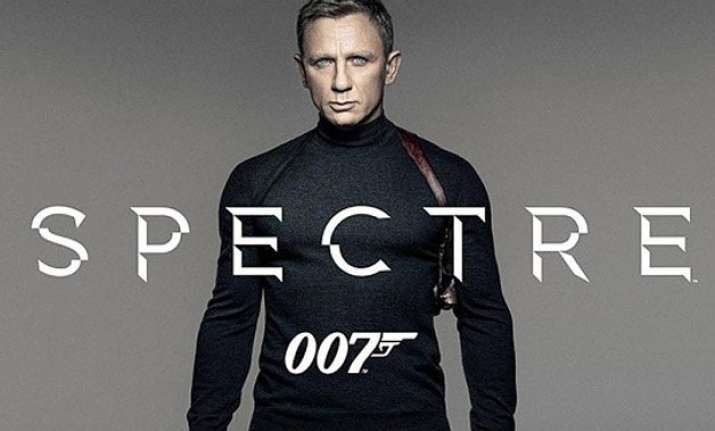 New Delhi: The anticipation never dies when it comes to James Bond flicks. After a teaser, which was released in March, the first full length trailer for 'Spectre' has been released online.
'Spectre' is the 24th instalment of the James Bond series and will see Daniel Craig playing the superspy for the fourth time, making it equal to the number of times Pierce Brosnan portrayed 007.
Directed by Sam Mendes, this movie revolves around James Bond receiving a cryptic message and going on a thrill filled journey to discover a criminal organization called Spectre. This movie is the organization's first appearance in the series after the1971 movie, 'Diamonds are forever'.
The trailer starts with the M, played by Ralph Fiennes questioning Bond (Craig) about a mission in Mexico. Daniel Craig is then seen in Rome where he meets Lucia Sciarra, a beautiful widow of an infamous criminal played by Monica Belluci.
This movie has Naomie Harris as Moneypenny and Ben Winshaw as Q. The biggest revelation however is Christopher Waltz as he essays the role of the antagonist Franz Oberhauser. Dave Bautista of the WWE fame will also be seen in this action-packed movie as a villain, Mr. Hinx.
From the looks of the trailer, this movie is a hallmark of a classic James Bond movie; car chases, action filled sequences, exploding planes, gunfights, sizzling beauties, shady criminal companies and M's constant battle with the political power to keep the secret service alive.
Scheduled for a world première in London on October 26 and a US release for November 6, this just became the much awaited release for Bond connoisseurs. As Waltz awes you while referring himself as 'the author of all your pain'; the relation between the protagonist Daniel Craig and the sinister organization 'Spectre' is what has sky rocketed the hopes of the audiences.
Here is the full trailer for you!