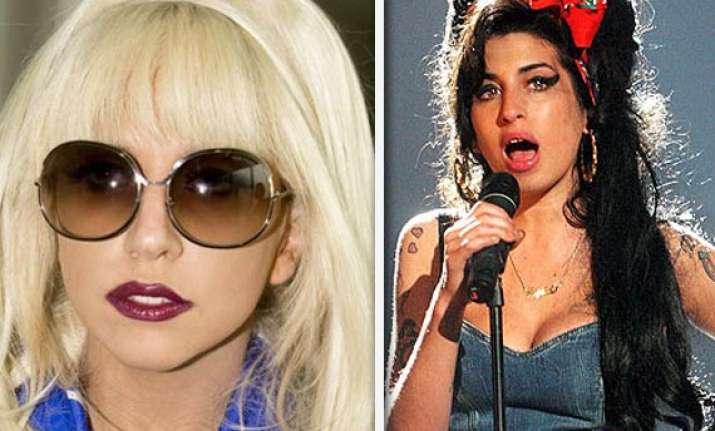 London, Jul 28: Lady Gaga is speaking out about the tragic death of the late singer, Amy Winehouse, and pleads to fans saying, "It's a lesson to the world. Don't kill the superstar, take care of her soul."

Gaga admits that she didn't know the British soul singer, but said she loved Amy "so much" and admitted to getting mistaken for the singer before she herself became famous, saying "I was nobody when she was first coming out.  I would be on the street and people would go 'Amy.'"

Gaga clearly sees a lot of herself in Amy and viewed her as a role model for all female singers.  The Edge of Glory singer commented that, "I just remember feeling like I wasn't alone because she was so different."

The Mama Monster also paid tribute to the late singer on Twitter and wrote, "Amy changed pop music forever, I remember knowing there was hope, and feeling not alone because of her.  She lived jazz, she lived the blues."

Even though Gaga and Winehouse clearly have similarities -- their love of music and eccentric wardrobes and personalities -- let's hope that's where the similarities end and Gaga doesn't reach the same tragic end.

Amy's family and friends gathered to say their goodbyes to the singer at the funeral service yesterday at the Edgwarebury Cemetery in North London before making their way to Golders Green Crematorium.  The cause of Winehouse's death should be discovered pending the results of toxicology tests which could take up to four weeks.

As of right now the family is making plans to set up a foundation in Amy's name to help struggling drug addicts in hopes that this will never happen to anyone else again.