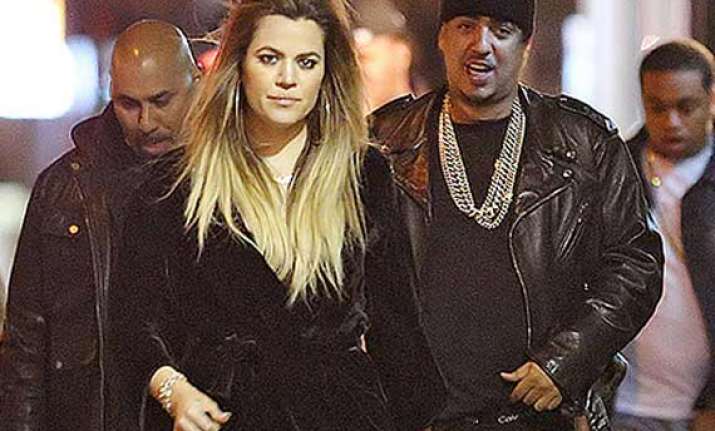 Los Angeles: Reality TV star show Khloe Kardarshian says her rapper boyfriend Karim Kharbouch, known by his stage name French Montana, is a "softie".
The 30-year-old star, who filed for divorce from Lamar Odom in December, has been dating the 29-year-old rapper since April and admits there's a private side to him that people haven't seen before, reports femalefirst.co.uk.
"He puts out more of the tough exterior, that's who he is. But there's also a different side of him. He could be a softie sometimes. (But) I've learned from my past that you've gotta keep some things more private and a little more close to your heart," Khloe said on a radio show.
The couple got to know each other through a mutual friend Sean Combs. After spending some time in the studio they started flaunting their romance on social media sites.
The "Keeping Up With the Kardashians" star insists she doesn't care what people think of her and Montana's new relationship.
"People are gonna comment no matter what. If I dated the most clean-cut, perfect guy they're gonna comment. So if I'm having fun and dating this kid...they're not f**king him, so why should they care," she said.
Khloe divorced Odom after he reportedly cheated on her.