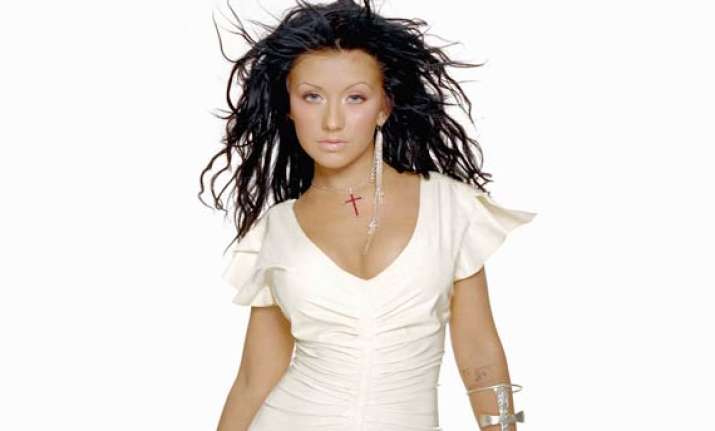 London: Christina Aguilera has become the first celebrity to be inducted into the Hollywood's 'Gay Walk of Fame'.

The Burlesque star arrived Wednesday at The Abbey in West Hollywood accompanied by her boyfriend Matt Rutler.

Aguilera was bursting out of her lace basque which showed off her ample cleavage and teamed the lingerie with a fifties-style suspender belt and finished the look off with a feather and lace negligée and a pair of fishnet tights.

The 'Gay Walk of Fame' has been added as part of a revamp of the restaurant and bar.

"We're proud of Christina, who's always supported causes important to (gay) people," the Daily Mail quoted Los Angeles Gay and Lesbian Center spokesperson Stevie St John as telling RadarOnline.

"We applaud her for speaking out in favour of equality and working to support the community," he added.