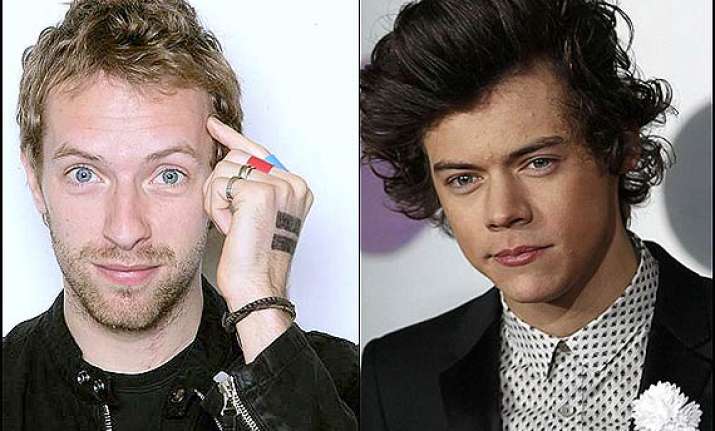 Los Angeles, Coldplay frontman Chris Martin was "enamoured" by Harry Styles' hair cut.
Martin, who split from wife Gwyneth Paltrow last month after 10 years of marriage, is a big fan of the 20-year-old singer's good looks.
"...Harry has come to a couple of our shows, I think I probably said the same thing about chemistry. I can't remember - I was too enamoured with his hair cut. I was like this, 'I was pretty sure I was a straight guy before' - I was having a hot flush," contactmusic.com quoted him as saying.