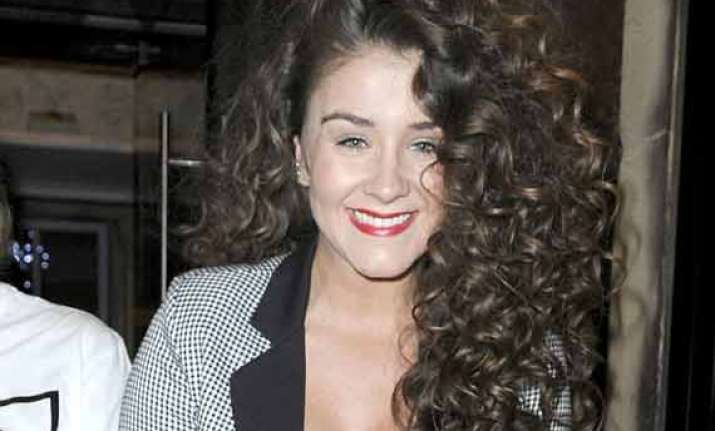 London: Known for playing a fairly stylish shop assistant in "Coronation Street", TV star Brooke Vincent underwent a 1980s transformation as she headed out for a night out with a new curly hairdo.
She was spotted sporting the look in Manchester March 8.
The 21-year-old actress was pictured leaving Rosso Restaurant with friends. It seemed she had just stepped out of Audrey's Salon on the Weatherfield cobbles. Vincent's black and white checked jacket also gave her overall look a touch from the 1980s.
Vincent was clearly pleased with her new hairstyle as she posted quite a good number of pictures of herself on Twitter throughout the night.
Vincent met producer David Gest during the evening and took a picture with him which she tweeted to her co-star Kym Marsh.
The message with the photograph read: "Me and DG are thinking of you @msm4rsh.(sic)"