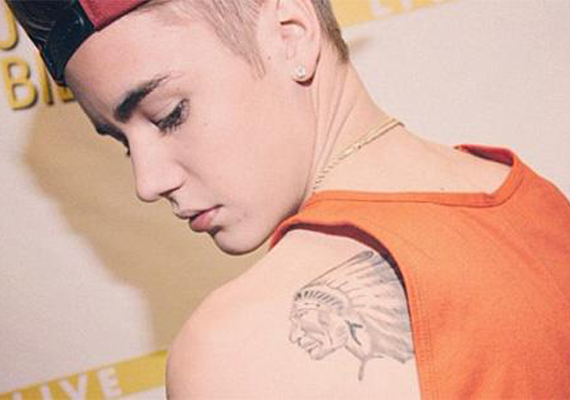 Los Angeles, Jan 8: Teen sensation Justin Bieber has got a new inking on his body. It is a Stratford Culliton hockey team's logo located on his left shoulder blade.
Bieber revealed in the Instagram photo's caption that the tattoo is in honour of his grandfather, reports digitalspy.co.uk.
"My grandfather always took me to the stratford culliton every Friday night. This is for you granpa," Bieber tweeted.
The latest body art was created by Chente from Under the Gun Tattoo here.