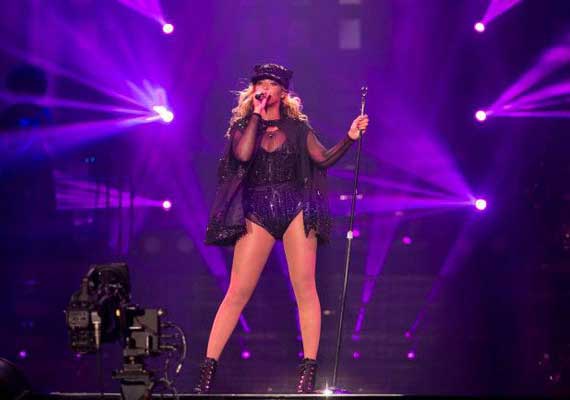 Los Angeles, July 24: Singer Beyonce Knowles continued to perform at a concert in Montreal, Canada, even though her blonde locks got entangled in the blades of a large fan.
The accident happened Monday night when the 31-year-old was performing in Montreal as part of her "Mrs.Carter Show World Tour", reports femalefirst.co.uk.
Beyonce held onto the roots of her hair to prevent it getting tangled further before security rushed over to remove her tangled tresses.
The singer, who is married to Jay Z, managed to see the funny side as she later posted a note on Instagram for fans describing what happened.
She posted: "Gravity can't begin to pull me out of the fan again."